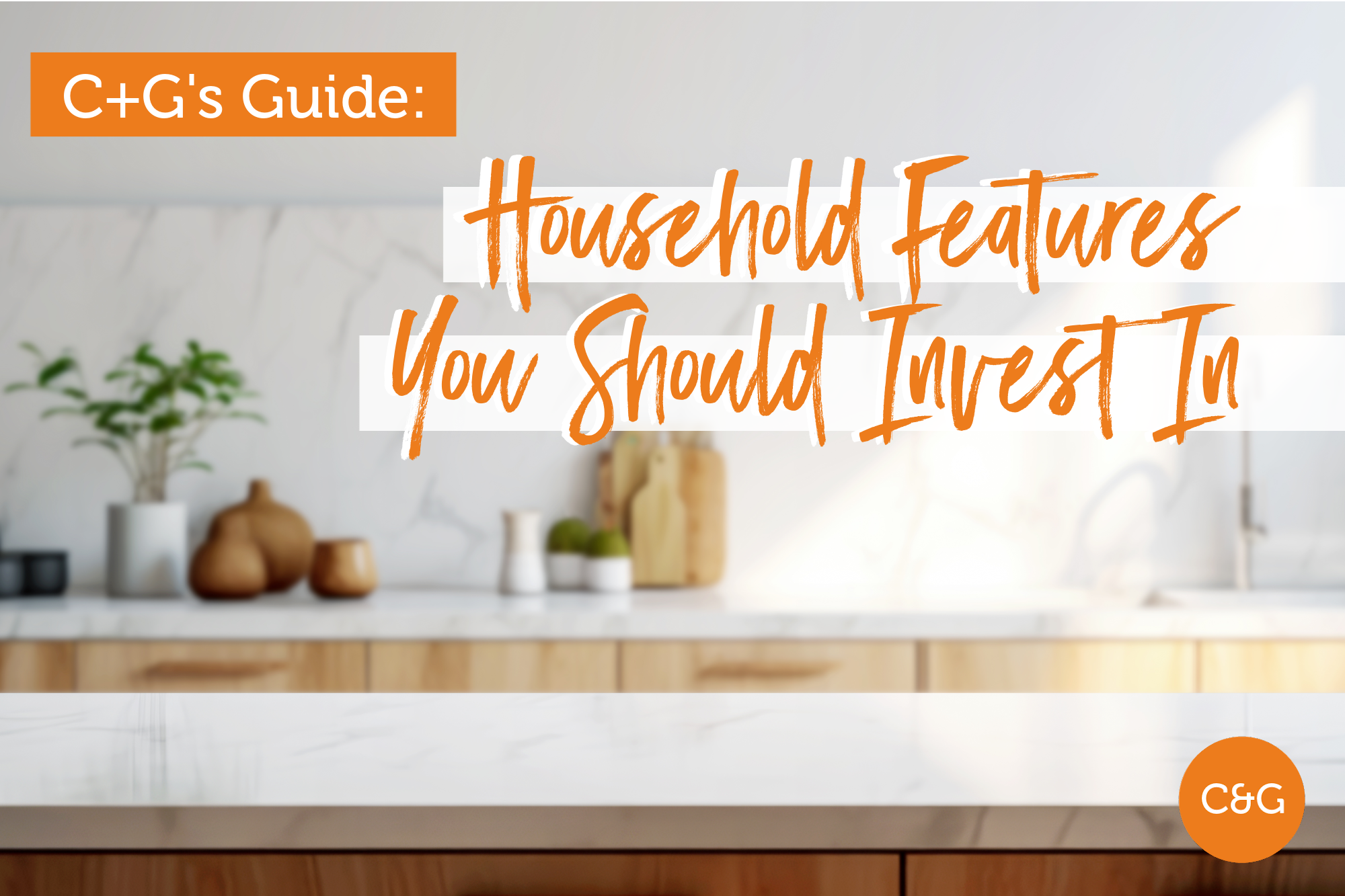 C+G's Guide: Household features you should invest in
Have you just moved house, or are you looking for a little 'refresh'? It might be tempting to skimp on certain items in your home. However, there are features that you should invest in. This week, we discuss the five household features you should splash out on - not only for the health of your space but as a way to make it truly yours!
Lovely furniture
While finding a flat-packed furniture set might be appealing in the short term, and it might save you some money - the fact is that these items aren't built or crafted to last in the years to come. There truly is no comparison when it comes to purchasing those table sets, cabinets and shelves. Consider investing in speciality hand-crafted pieces that are unique and one-of-a-kind, they are built to last.
Sturdy appliances
There are a variety of warehouses that sell cheap and generic appliances, but more often than not, they are shoddily made, won't last, and might even end up damaging your property. While well-known brand models might be more expensive, they far outweigh their cheaper counterparts in terms of performance and longevity. So next time you want to fit out your kitchen with a brand-spanking new fridge, opt for a branded model instead of a shoddy knock-off.
Accessorise your space!
Have you been eyeing up a beautiful painting, throw rug or some luxury bedding? We recommend grabbing that lovely item and giving it a home. While these purchases may seem frivolous, it's important to personalise your space with things that make you feel happy! We're not saying you should go on an extravagant spending spree, but if there's an item that 'sparks joy' - you should make it yours!
Keep it secure!
This is by far the most vitally important household feature to invest in, as it will not only protect all your other valuable household items - it will also keep you and your family safe! The best way to keep your house secure is to invest in a good security system. There are a variety of options on the market, from door cameras, surveillance and alarm systems, sensors and flood lights - and it's important to research these items and find a capable contractor to effectively install and set them up. While this item isn't flashy or fancy, it could be the item that saves you the most money in the long run.
Get a good mattress
You'll be spending a third of your life here, so why not make it comfortable? Let's face it - we've all slept on a cheap mattress at least once in our lives, and some of us might still have the back pain to prove it! A good mattress can make all the difference when it comes to a good night's sleep, and a good night's sleep means a much better day!