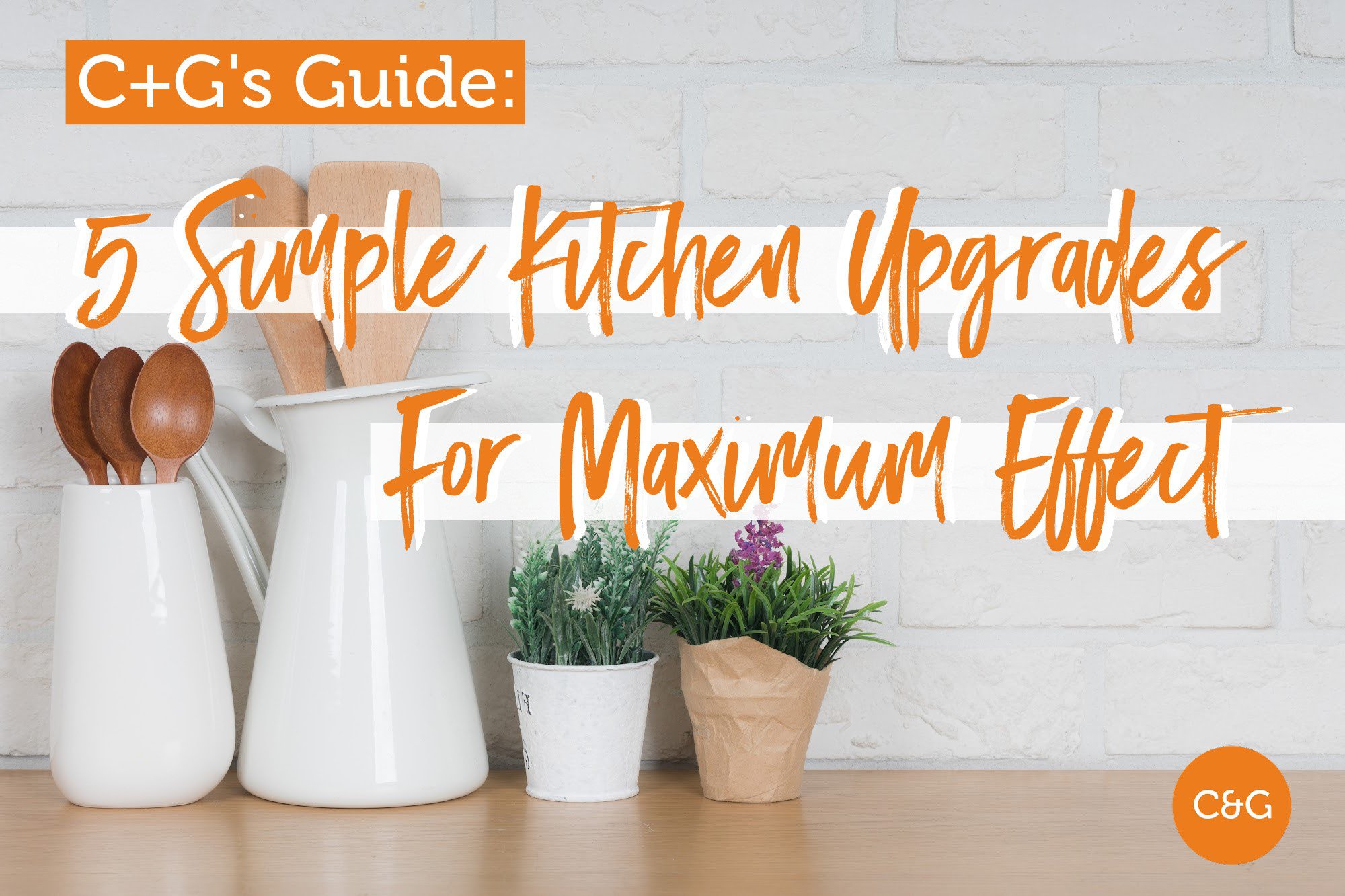 C+G'S GUIDE: 5 Simple Kitchen Upgrades for Maximum Effect
The kitchen is often considered the 'heart' of every home, and it's no surprise why! So many happy memories are formed by cooking with family, eating together, and even playing board games at the dinner table. You might love your kitchen, but maybe it needs a little updating. So, where do you begin? In this new Chisholm & Gamon blog, we're sharing five easy updates that can completely change the look of your kitchen!
Upgrade your tapware
Your kitchen sink gets a lot of daily usage, and your taps are probably feeling the pressure. There's nothing worse than washing dishes with a tap that has seen much better days; the water pressure alone can be enough to throw in the (tea) towel. So, why not retire those tired taps and opt for a sleek and powerful new sink setup? A tapware upgrade will not only change the entire look of your countertop, but a new and more powerful tap will make dish washing an absolute breeze.
Fix those cabinets
One of the easiest ways to effectively modernise your kitchen space is to refresh your cabinets and cupboards. Whether it's a matter of replacing the latches or attaching some nifty magnets to prevent those doors from drifting open, giving them a fresh coat of paint or even replacing them for a more stylish alternative - this is a simple upgrade that can completely change your kitchen's entire vibe!
Install a splashback
We all love a simple and stylish splashback - it's chic and modern and can enhance any cooking space! Whether you're using a DIY peel-and-stick approach or installing from scratch - the splashback is one of the best spaces to focus on if you're looking to give your kitchen an instant 'facelift'.
Let's hang!
Are you having trouble optimising the storage of your kitchen? Then, it's time to go vertical! Hanging storage solutions are a simple and elegant way to store your pots, saucepans and utensils - whilst freeing up extra shelf and cupboard storage as well. And it's as simple as installing a couple of hooks or knobs into the wall, no mess - no fuss!
All of the lights
The lighting scheme of any room can completely change the overall mood and feel, and this is especially true for the kitchen. Sometimes, all you need to breathe a little bit of new life into your space is a new set of lighting fixtures! Consider installing under-cabinet lighting to add extra ambience, or replace your dated lighting fixtures with sleek and elegant pendant lights. If you're feeling adventurous, opt for bold shades to create a pop of colour.
These five easy changes can breathe new life into your kitchen, making it an even more inviting and enjoyable space to cook, entertain and even do the cleaning up afterwards!