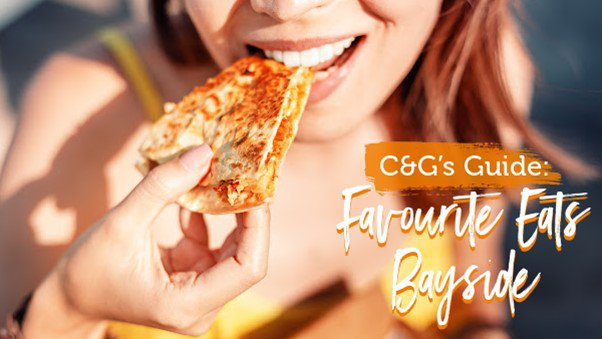 C&G's Guide: Favourite Eats Bayside
Bayside may be known for its beautiful beaches, exceptional real estate and inclusive community events, but our restaurants and cafes are second to none. In this latest C&G blog, we highlight our favourite local spots!
St Kilda
St Kilda is known for its diversity, offering great options from fine dining to traditional European cake shops. Here's a quick glimpse:
'Australian beach luxe' is how they describe the dining experience! Here you'll find ocean views, an award-winning wine list, exceptional seafood and fresh local produce.
St Kilda's finest cake shop has been operating and thriving for over 80 years with many of their recipes originating from Poland. Their Polish Cheesecake is a must-try and often recommended in travel guides as one of the top things to experience in Melbourne!
For a relaxed dining experience on the esplanade, look no further than Captain Baxter! Combining a seafood-orientated menu with subtle Asian influences, this restaurant is highly popular with Melbournians who love a good rooftop and relaxed vibe.
Port Melbourne
This Bayside suburb has undergone a major demographic shift in the past 20 years, and Bay Street has become a popular destination for beachside dining.
A Bay Street icon, The Exchange is an award-winning pub with a reputation for being one of the best places to eat in Port Melbourne. Their menu is updated seasonally offering contemporary Australian and British classic dishes.
Arguably one of the city's best first and chip venues, this gem at the end of Station Pier always has a queue! It's home to some of the finest seafood Melbourne has to offer, as well as sweet treats such as Mars Bars in Batter. Now that's an unforgettable combination!
A favourite amongst locals, this café has won numerous 'Best of Port' Awards with its all-day menu. Featuring coffee from Five Senses, local and imported beers and wines, you're sure to enjoy yourself any time of the day.
Elwood
Known for its delectable array of food options, Elwood is a hotspot for cafes and restaurants. You're not in Elwood unless you're enjoying a carefree stroll on the beach with ice-cream in hand!
To get your gelato fix, we suggest heading to this family-run business. Get served the finest gelato, made from high quality and local ingredients with a big smile from the friendly staff!
For breathtaking views with your meal, look no further than Elwood Bathers. Here you'll find locally sourced and sustainable meals that are sure to impress.
Taking inspiration from Bali, Hawaii and New York, this place is known for healthy eating with great vegetarian and vegan options! Did you know Combi also started as a food van touring music festivals before setting up shop in Elwood? Now they're the go-to for delicious smoothies and raw treats!