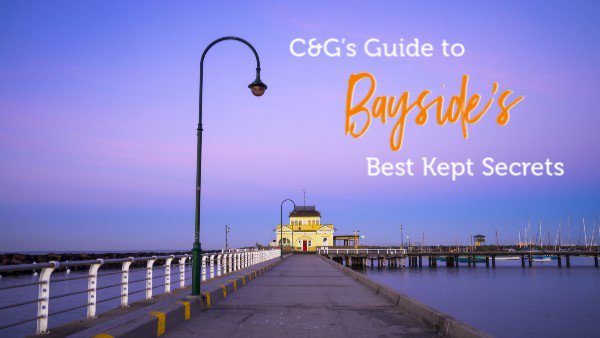 C&G's Guide to Bayside's Best Kept Secrets
Baysiders are an incredibly lucky bunch! We're not only blessed with the best beaches at our doorstep, but our area is home to some of Melbourne's most treasured hidden gems. From historical wonders to an all-year-round penguin show, Bayside has a lot of offer. Enjoy C&G's latest blog, filled with some of the best kept secrets!
It's one of 'Melbourne's historic jewels'! Black Rock House was built in 1856 as a holiday home, and features Victorian era interiors and a castle-style fortress wall. It is now a heritage-listed site that offers community events promoting history and architecture. Keep an eye out for future group tours, high tea sessions, and the annual Halloween night!
You'll find this stunning restaurant in the picturesque Half Moon Bay in Black Rock. With a view of the HMVS Cerberus in the distance, this is the perfect venue whether you're after casual fish and chips or a fully-fledged seafood dining experience. The Cerberus Beach House prides itself on its locally sourced menu and family-friendly atmosphere.
Since 2018 Elsternwick Golf Course has been transformed into an open park for Baysiders to enjoy. This open community space is perfect for picnics, running, walking and outdoor sports. It's also a welcoming space for your four-legged friends!
Take a stroll through the gorgeous St Kilda Botanical Gardens, which is home to many extraordinary and indigenous plants attracting an amazing variety of wildlife. Here you'll also find a giant chess board, ornamental pond, glasshouses and the Eco-centre promoting sustainable living practices.
We'll let you in on a little secret. This is the best place in Melbourne to see adorable penguins in action! After a day of hunting fish in the sea, the penguins waddle back ashore around sunset. This guide is full of useful tips for catching a penguin sighting, including which season is best!
This waterside playground and community park is found on the foreshore of Port Melbourne, overlooking Sandridge Beach. Complementing Port Melbourne's marine theme, the space is filled with sea animal sculptures as well as life-saving towers and climbing walls for children to explore. You can even host a picnic inside a shipping container!