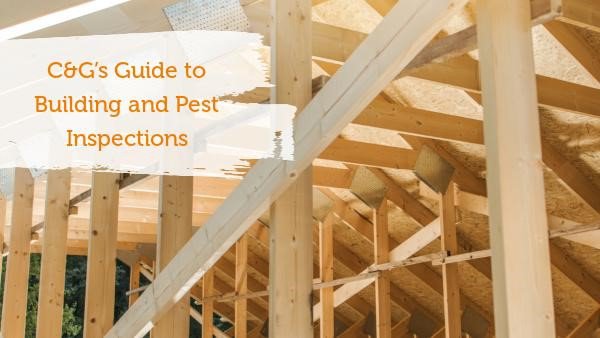 C&G's Guide to Building and Pest Inspections
Buying a property is a massive decision, possibly the biggest one you'll ever make! That's why it's important to move forward with confidence. If you are not wanting any unwanted surprises you can carry out an independent building and pest inspection before you purchase. In this latest C&G blog, we'll break down what you need to know about building and pest inspections.
Book a Building and Pest Inspection
A Building and Pest Inspection will identify the presence of termites and other pests, as well as highlighting conditions that could attract termites in the future. The inspector will conduct a thorough inspection of the property inside and out including wet areas, electrical, plumbing, roof, walls, and sub floor.
If major defects or termite activity is found, a report will save you from stress and financial loss or assist in negotiating an appropriate price that factors in corrective action that may need to be taken.
Always read between the lines
It's extremely important to have a solicitor or conveyancer assess your contract before signing. They act in your favour and will ensure the conditions are worded in a way that protects your interests.
Get ahead of any future problems
Don't let your dream home come crashing down around you. There are many benefits to getting an inspection done in advance, like negotiating a lower price for the property, having any issues repaired before you make your purchase, and gaining specialist advice about any major problems that may affect the property over time.
Still have questions? The team at C&G are here to help. We'll make sure that your home buying experience is a smooth one, without any hidden nasties! Get in touch with us today.