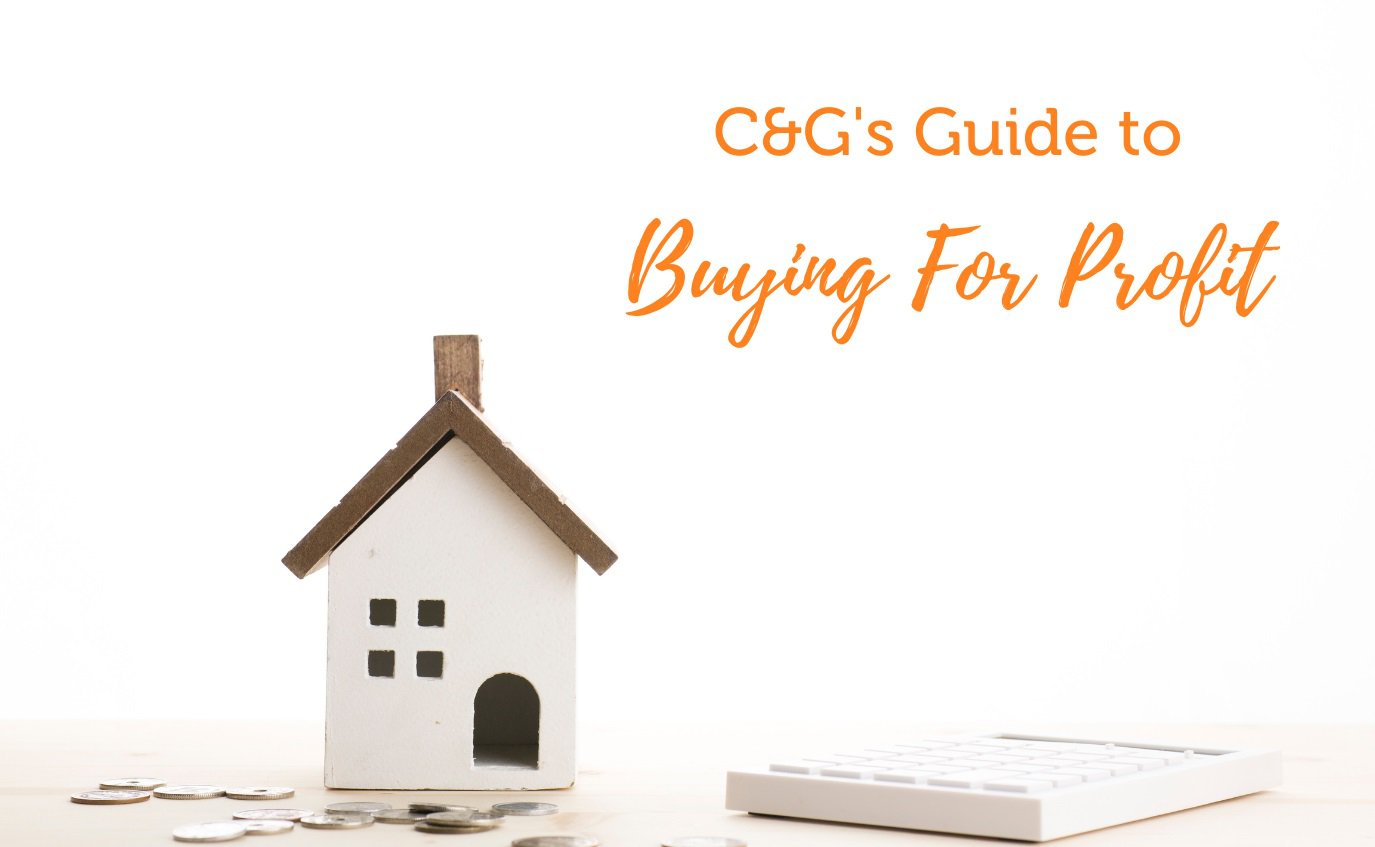 C&G's Guide to Buying For Profit
When done correctly, buying for profit can be very smart business. Whether you're a new homeowner looking at flipping the home straight away or planning to sell after 3 years or less, there are a number of points to consider. We unpack those reasons in this latest C&G blog. 
Buy at the Right Time  
In order to get the property for the best price, you need to ensure that you buy at the right time. Property prices tend to fluctuate in cycles from high to low, so trying to buy in the downward cycle is key to making a profit. 
A Fresh Coat of Paint Goes a Long Way  
Renovate smart, not hard. Small improvements like a fresh coat of paint, new carpets, polished floorboards, or slightly bigger jobs like replacing a kitchen and bathroom will add instant value to your new property. You can breathe new life into the property with simple cosmetic renovations, like re-tiling or re-grouting a wet area, landscaping the garden, re-staining the deck or balcony, or creating a space for entertaining. A quick visit to Bunnings, Fantastic Furniture, or IKEA will help you to keep your budget on track. 
Location, Location, Location
No matter what the goals for your new property are, make sure that you buy in the right area. Some points to consider when selecting the right location are; good proximity to schools, shops, transport, restaurants. Add to these, a nice street scape – and realise that these elements can have a huge impact on the look and feel of the area.
While it might be cheaper to buy on main roads, expect that when it comes time to sell, the property will not gain as much growth as a property in a more superior location.
Chisholm and Gamon are Bayside's leading property agency, and our team can guide you in the right direction. Reach out today!