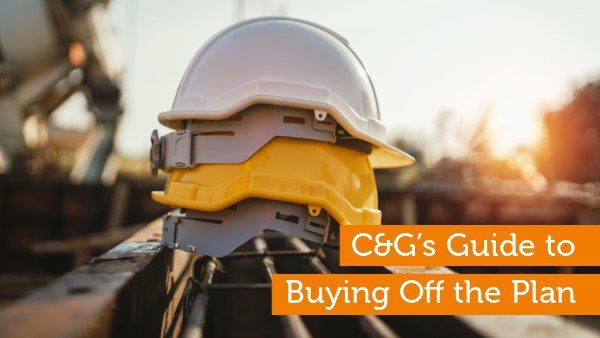 C&G's Guide to Buying Off the Plan
Considering buying off the plan? Buying off the plan means purchasing a property that is still under construction or yet to be built. This type of transaction offers plenty of flexibility for personalising your home, as well time to get your finances in order. Buying off the plan does mean making an important decision without the benefit of seeing your investment first, however. In this C&G blog we look at the pros and cons of buying off the plan, so you can determine if it is the right choice for your real estate journey.
What are the benefits?
Depending on your timing, you may be able to enjoy a discounted price when purchasing off the plan. The developer may offer additional incentives before construction begins or during a special promotional period. You'll pay a deposit when signing your Contract of Sale, with the remaining balance to be paid at settlement when the home is completed. This means you'll have extra time to save more money, potentially reducing your mortgage repayments and upfront costs. Most buyers will also be able to save on stamp duty fees when buying their home this way.
As the building will be brand new, you have a unique opportunity to request preferred design elements and truly personalise your future home. Prefer a study nook or integrated appliances? Depending on the developer, you may well consider it done! You'll also rest easy knowing everything is in excellent condition and won't need repairing or maintenance for a long time.
What are the disadvantages?
While you may  be in no rush to move from your current home, construction delays can arise with new builds and throw a wrench in your timeline. If you are renting for example, you may need to budget for the possibility of extending your lease if your new home is not ready in time.
Although you'll be able to enjoy a brand new space, the biggest risk to buying off the plan is you don't actually get to see the finished product until it's completed. Your decisions will be predominantly based off display suites and marketing material. While these try to convey the product as accurately as possible, it's not quite the same thing as seeing the completed home.
Thinking about entering the market? The friendly team at Chisholm and Gamon have years of experience selling both existing and new homes throughout Bayside Melbourne. We'd love to discuss your options and guide you in the right direction. Reach out today!