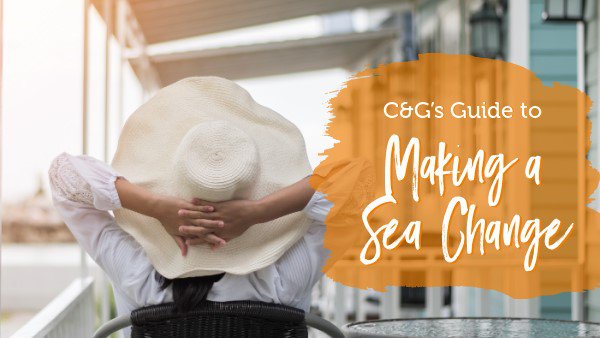 C&G's Guide to Making a Sea Change
Have you decided to take the plunge and make a sea change? As a Bayside real estate agency, C&G know a thing or two about putting on your sunglasses and relaxing beachside! However, a sea change can be a big step, and deserves thoughtful research and planning. Our latest blog unpacks the important questions you should ask yourself before making the move.
Have you experienced the lifestyle throughout different times in the year?
A sea change is a big lifestyle commitment, and deserves thoughtful planning and research. Visit the area multiple times, especially during different seasons. It could be absolutely gorgeous in Summer, but windy and cold in Winter!
Do you see yourself fitting in with the local community?
You may have spent a memorable holiday there, but do you also enjoy the local lifestyle and daily grind? Seasiders are known for their close-knit communities where all locals recognise each other! During your visits, you should become familiar with the local supermarkets, pharmacies, doctor offices and other essential services that you may need. You can get a sense of the community you'll be surrounded by, and determine if it's the right fit. Depending on your circumstances, have you also considered employment opportunities, access to health care, and the real estate market?
How is the property market?
Your research should, of course, include the property market. A remote location can indeed offer better prices, but you shouldn't view these with a city budget in mind. Make sure you still compare different homes and determine if the asking price is reasonable for the product.
There's also no harm in testing the waters – pun intended! A common approach when making a sea change is to rent a property in the area before making a purchase. You'll be able to enjoy the full local experience and enter the property market knowing exactly what you want.
Chisholm and Gamon love everything about living Bayside! Looking for advice on whether you should take the plunge? Our friendly team will happily answer your questions and inform your next steps. Don't hesitate to make us your first port of call!