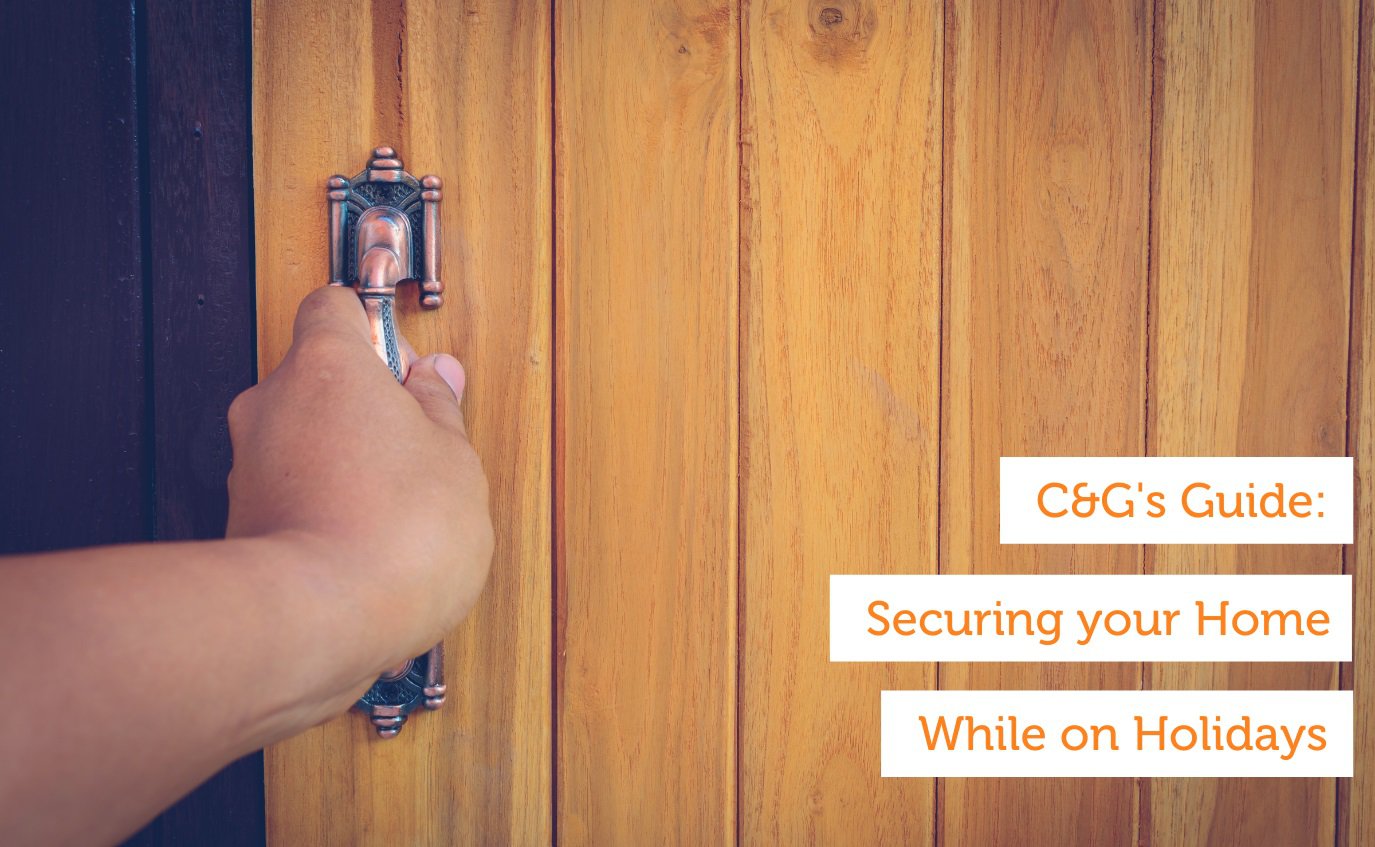 C&G's Guide to Securing your Home While on Holidays
Finally able to book a holiday? After the year we've had, you deserve it! By ensuring your home is secure, you'll enjoy complete confidence and peace of mind while you're away. This C&G guide contains plenty of tips for preparing your home, so you won't return to any unpleasant surprises!
Check it once, check it twice, check it three times!
Make sure all your doors are locked – it doesn't hurt to triple check! According to Central Screens and Locks, 70% of home invaders are likely to enter through the front door. Inspect all your exterior doors and make sure all door frames are strong enough to hinder anyone trying to push through. Investing in reliable locking mechanisms will also reward you with peace of mind. Windows are also another point of entry, so keep them closed and locked, even you live in a high rise building. This ensures nothing can access them, including animals, rain and wind.
Make friends with your neighbours.
A good neighbour is a priceless treasure to ensuring your home is in safe hands when you go away. This mutually beneficial relationship will give you the peace of mind that someone has an eye on your property, and you can later return the favour! Don't be a stranger in your neighbourhood – here are some added tips on becoming friendly with the people on your community.
Invest in security.
Ah, the joys of living in the digital era! There are lots of effective and affordable ways to make your home safe. Securing your home through security cameras or programmable timers is a sensible step to protecting entrances and belongings. You can often view and control these technologies from your smartphone, allowing you to keep an eye on your home no matter where you go.  The Good Guys and Bunnings have a great range of home security devices to explore.
Don't overshare your plans on social media.
While it's a great way to share memories, revealing too many details on social media (such as dates, photos, and locations) may attract the wrong attention. Be careful with who and how you decide to share this information. By updating your privacy settings and staying vigilant, you can ensure your holiday experience is only visible to trusted family and friends who will 'love react' to your fun holiday snaps