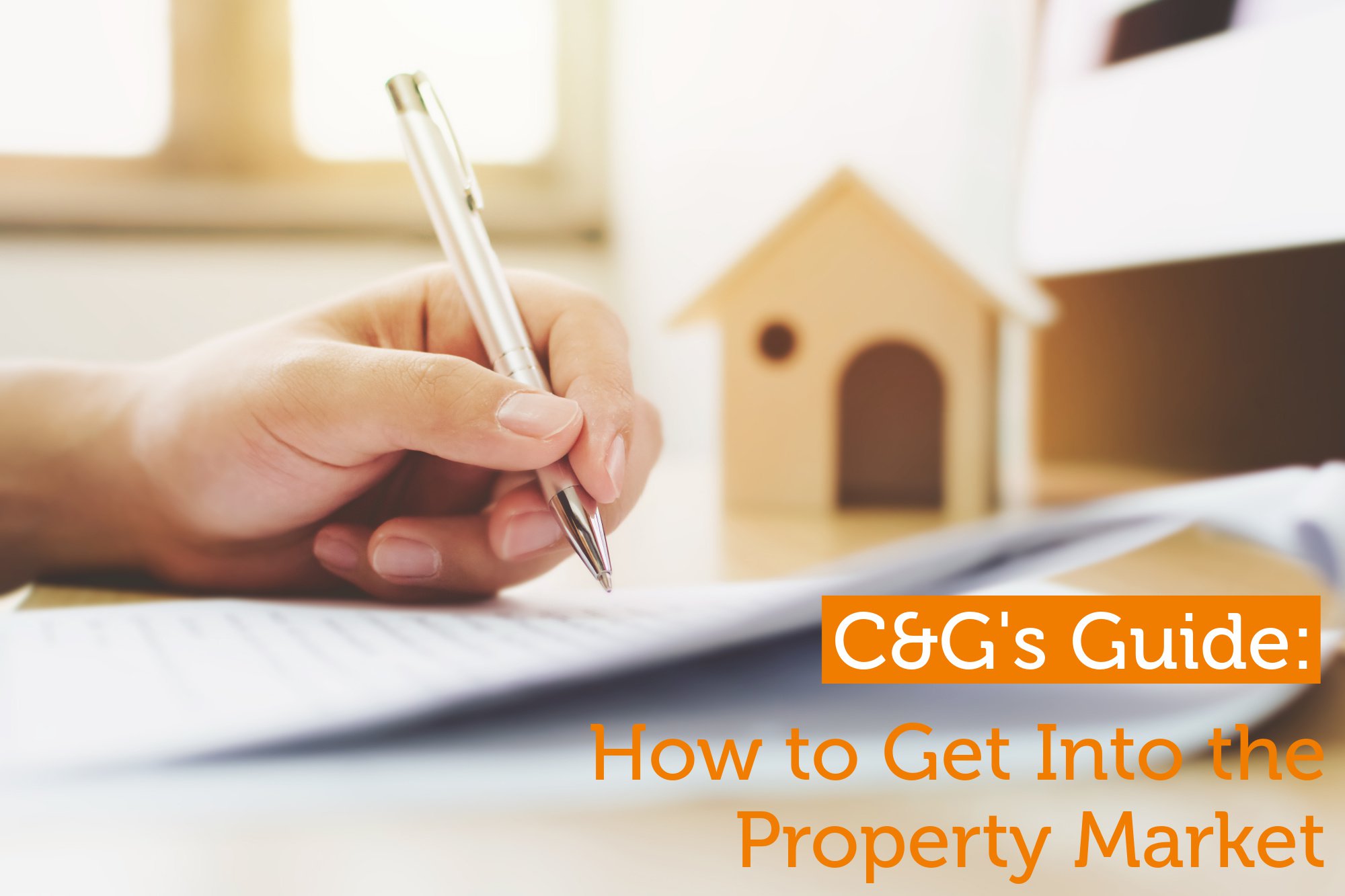 C&G'S Guide: How To Get Into The Property Market
With property prices around Australia at an all-time high, buying your first home can feel like an insurmountable challenge, and knowing where to start can be incredibly overwhelming. But while it might seem like an impossible feat, taking a reasoned, strategic approach will more than likely be able to help you break into the market.
From scouring the internet to saving like a pro, this C&G blog provides some useful tips and helpful hints that can see you buy your first home with confidence.
Research, Research and Research Some More
When it comes to entering into the property market, the saying "knowledge is power" certainly rings true. Ensure you're knowledgeable about the average prices in the suburbs you're looking to buy, as well as trends and forecasts. This won't just help you get an idea of where you can afford to buy now, but will help you better grasp what your property might be worth in the future.
Furthermore, make sure you understand the additional costs that come along with the purchase of a property, including stamp duty and insurance. It also pays to research if you're eligible for any government subsidies or schemes, such as the First Home Owner Grant, which may assist you with your purchase.
Bulk Up Your Deposit
Whether you're buying an apartment, a unit or a three-bedroom house, you'll need to save for a deposit. Based upon the average price of properties you're looking for, put together a budget that helps you calculate how much you can put towards your deposit each month.
Though there are some instances where first home buyers may be able to purchase with as little as a 5% deposit, it's worth bearing in mind that a smaller deposit will mean paying off a mortgage for longer, which invariably results in paying more interest.
Remember too, that if you're borrowing more than 80% of your home's value, you'll need to pay Lender's Mortgage Insurance (LMI), which protects the lender if you can't meet your repayments. To assist you in your calculations, it can be beneficial to engage a mortgage broker, who'll be able to provide you with multiple financial scenarios when it comes to your deposit and potential purchase.
Use a Guarantor to Get You Over the Line
While this might not be the right option for everyone, using a family guarantee can help you get into the property market without needing such a big deposit, or any at all, in some cases. Essentially, a guarantor home loan means that your 'guarantor' will be responsible for paying back the loan if you can't. While the homebuyer will typically still be the main person responsible for making the regular mortgage repayments (including any interest and fees), the guarantor will have to accept the obligations associated with entering into a guarantee.
If this is an avenue you're going to pursue, it's a good idea to have a clear written agreement and the relevant legal and financial advice, to avoid any issues down the track.
Think About Return On Investment
We all want the best house in the best street - newly renovated with a big backyard, marble countertops, home gym and a stand-alone bath. But when purchasing your first home, it's important to manage your expectations and be realistic about what you can afford.
Don't feel you need to buy a newly renovated home with all the bells and whistles. Instead, buy a property that will serve its purpose for you now, and think about how it could benefit you in the future. For example, you may buy an older unit in the outer suburbs that you are able to afford now. In seven years time, if you've made some cosmetic changes and the urban sprawl has grown, your property could be valued at significantly more than the original purchase price. In this way, it pays to do research into market and location trends, to help you understand what your ROI might be.
Thinking of getting into the property market? Don't hesitate to reach out to the expert team at Chisholm & Gamon for advice. We live and breathe real estate, and would love to answer your questions!