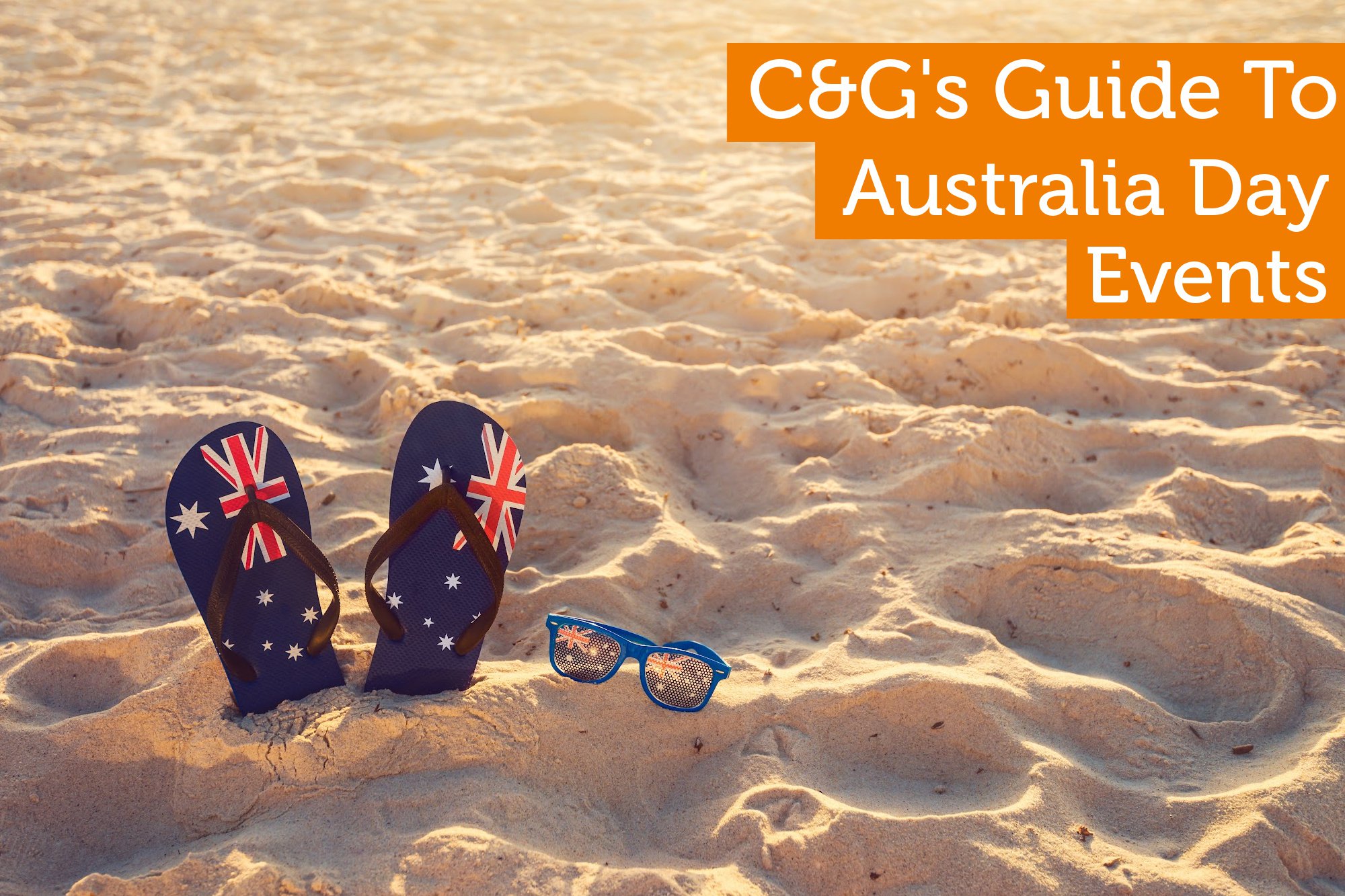 C&G's Guide to Australia Day Events
Australia Day is our nation's largest annual public celebration, and across the country there are hundreds of events showcasing our diverse community and recognising those who make a difference to the lives of others.
From drone shows and live music performances to commemorating the survival of Australia's elders past and present, this C&G blog provides a round up of the day.
Australia Day Flag Raising Ceremony
This event marks the beginning of Melbourne's Australia Day celebration, and is hosted by the Premier of Victoria and attended by the Governor of Victoria and other dignitaries.
Beginning at 10:30am on January 26, this year the event can be viewed by the public through an online live stream. The ceremony features the Tri-Service Royal Guard of Honour, the Australia Day Affirmation and a chorus of the Australian National Anthem. Find the link to watch here.
Australia Day Free Public Concert
Visit Flagstaff Gardens to attend this ode to Australian music, with a great line-up of Victorian artists including Daryl Braithwaite, the Pierce Brothers, Darlinghurst and more.
Kicking off at 1:30pm, admission is free and you can bring your own picnic, or else grab a tasty meal from one of the many food trucks.
The anniversary of January 26 is an emotional day of mourning for Australia's indigenous community. It continues to be a day in which thousands of First Nations people and their allies rally against celebrating colonisation on a day that represents much trauma for the traditional custodians of the land.
There are several rallies occurring across the country in each state if you want to stand in solidarity with Australia's First Nations people. If you can't make it to a rally in-person, you can support the cause from afar by watching NITV's coverage of the live events.
Reflect, Respect, Celebrate @ Fed SQ
This year, Fed Square has partnered with Australia Day Victoria to bring you a full program of free family-friendly activities, entertainment and food!
In the morning, the kids can catch acts including the iconic Bananas in Pyjamas, followed by everyone's favourite, Bluey, and her sister Bingo. The Roulettes will perform a breathtaking air show at 12:30pm, and live music kicks off at 1pm with the Daryl McKenzie Jazz Orchestra. Throughout the day, there will be giant (literally!) roving entertainment throughout the day - think enormous kangaroos and lifesavers!
In the evening, find a deckchair to settle in to watch Melbourne-raised star Olivia Newton-John in the 1980 musical fantasy spectacular, Xanadu.
See Melbourne's skyline light up this Australia with a stunning display, as 350 drones light up Docklands to tell stories in the stars. The two 8-minute drone shows begin at 9.30pm and 10.30pm and can be seen on the Harbour Esplanade.
Drones will perform an enchanting visual specular combined with poetry landscapes. The Wurundjeri creation story of "How the Platypus (Dulai Wurrung) Was Made" will come to life, told and illustrated by Wurundjeri, Dja Dja wurrung and Ngurai illum wurrung artist Mandy Nicholson.
2022 Invasion Day Dawn Service
Hosted by the Victorian NAIDOC Committee, this event intends to uphold the legacy of Australia's Ancestors, Elders and Community members who have called for a Day of Mourning since 1938.
The 2022 Invasion Day Dawn Service will be a virtual event, live streamed across multiple channels from 6:15am with a program that includes the traditional smoking, welcome to country and traditional dances.