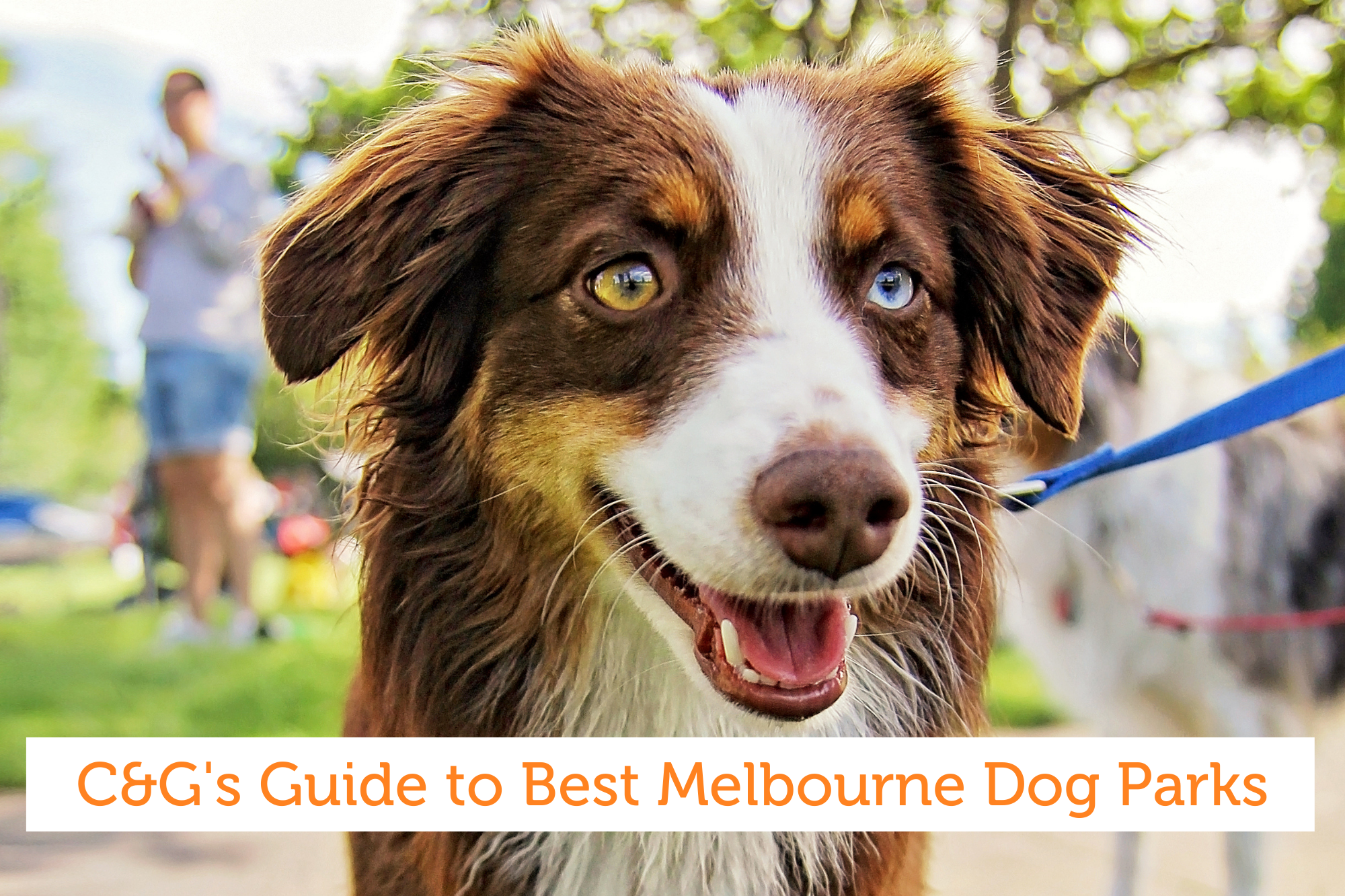 C&G's Guide to Best Melbourne Dog Parks
Who doesn't want to spoil their best four-legged friend? Most dogs live for the moment their owners pick up their favourite lead, signalling that it's (finally) walk time! If your pooch loves to run, chase, and play with other dogs, you'll need to find your best local dog off-leash dog park. These are the only outdoor areas where it's permitted to take your dog off the lead and let them run around until they tire themselves out, plus it's a great way to meet other dog owners in your area. In this C&G Blog, we'll tell you where to find the five best dog parks in Melbourne.
Mentone Dog Beach, Mentone
A beautiful coastal option for your pooch! The Bay Trail makes for a long, pleasant on-leash walk. This particular off-leash beach located between Charman and Plummer roads is accessible 24 hours. There are also bins on the beach and taps outside the Mentone Life Saving Club.
Altona Dog Beach, Altona
Let your dog splash and play in the ankle deep water while running along the long stretches of sand. You'll find bins and dog bags at the entrance, as well as a shower and water bowl for your thirsty pooch. Be sure to check the tide times before you visit!
Footscray Park, Footscray
Here you'll find perfectly manicured lawns, botanical collections, barbecues, picnic shelters and views of the city skyline, ending with a large off-leash area at the Victoria University side of the park. Stop in for a coffee at the dog-friendly cafe Rudimentary, or continue on-to the cycling trail along the Maribyrnong River.
Victoria Park, Abbotsford
Formerly the home ground for the Collingwood Magpies, dogs are welcome to run around the oval as long as there are no football games or training sessions happening. It's fenced, and there are picnic tables, bins and water bowls around the perimeter, making it a great spot for an afternoon in the sun. If there is a football game on, you'll also find Richmond's Citizens Park nearby.
Fritsch Holzer Park, Hawthorn East
Not only an excellent off-leash dog park, this spot is one of the best places to catch a Melbourne sunset! Why should your pooch have all the fun?