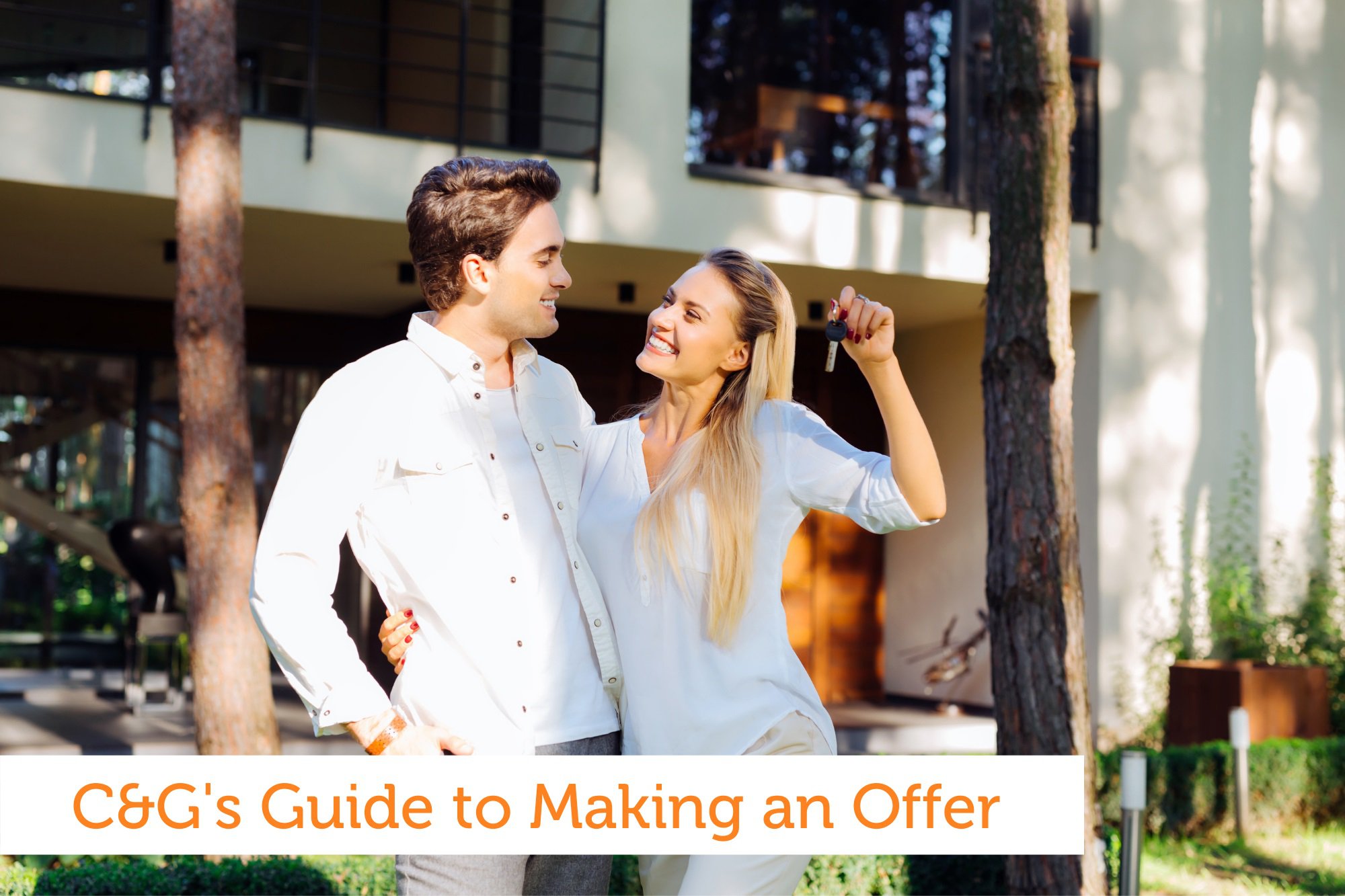 C&G's Guide to Making an Offer
It's the moment you've been waiting for! You've found your dream home, and you're determined to seal the deal. There's nothing more gut wrenching than missing out on a property because you didn't get your offer in at the right time, or at the right amount. In this C&G Blog, we give you the tricks of the trade so that your next offer is successful!
Have your finances pre-approved
If you want the seller to feel comfortable and confident that you are the right buyer to go with, you need to put your money where your mouth is. Having your finances pre-approved will make you look far more desirable if there are multiple offers on the table. If your offer is not subject to finance, it significantly reduces any risk for the seller, therefore strengthening your chances of getting your offer approved.
Do your homework
Before you buy, you need to know the market that you're buying in. Don't get taken advantage of! Sometimes it's hard not to jump the gun when we find a property that we love, but you still need to put the work in and check the prices of recent comparable properties that have sold. Ask yourself how they compare so that you can feel rest assured that your offer has a serious chance of being accepted.
Don't go all in straight away
The key to closing on a home is to never rush, and always leave yourself enough room to negotiate on your price. if the vendor has a preference for settlement terms, it's important to try and be accommodating to help strengthen your offer. It's highly unlikely that they will accept your first offer (unless it's dollar for dollar what they're quoting, and even then there might be someone else in the buyer's pool waiting to strike!) Don't back yourself into a corner by offering too much, too soon.
Consider your conditions of sale
Be prepared to make compromises, but never settle if you aren't satisfied with the vendor's offer. Consider the cost of your conditions versus the price you're offering as this could make your offer less appealing. In saying that, it is likely not worth leaving out major repairs and making an offer at the higher end of your budget if you are unlikely able to afford to make them yourself.
Ready to make an offer? At Chisholm and Gamon we have plenty more tips up our sleeve to make sure you land your dream home. Don't hesitate to reach out to our friendly team today!