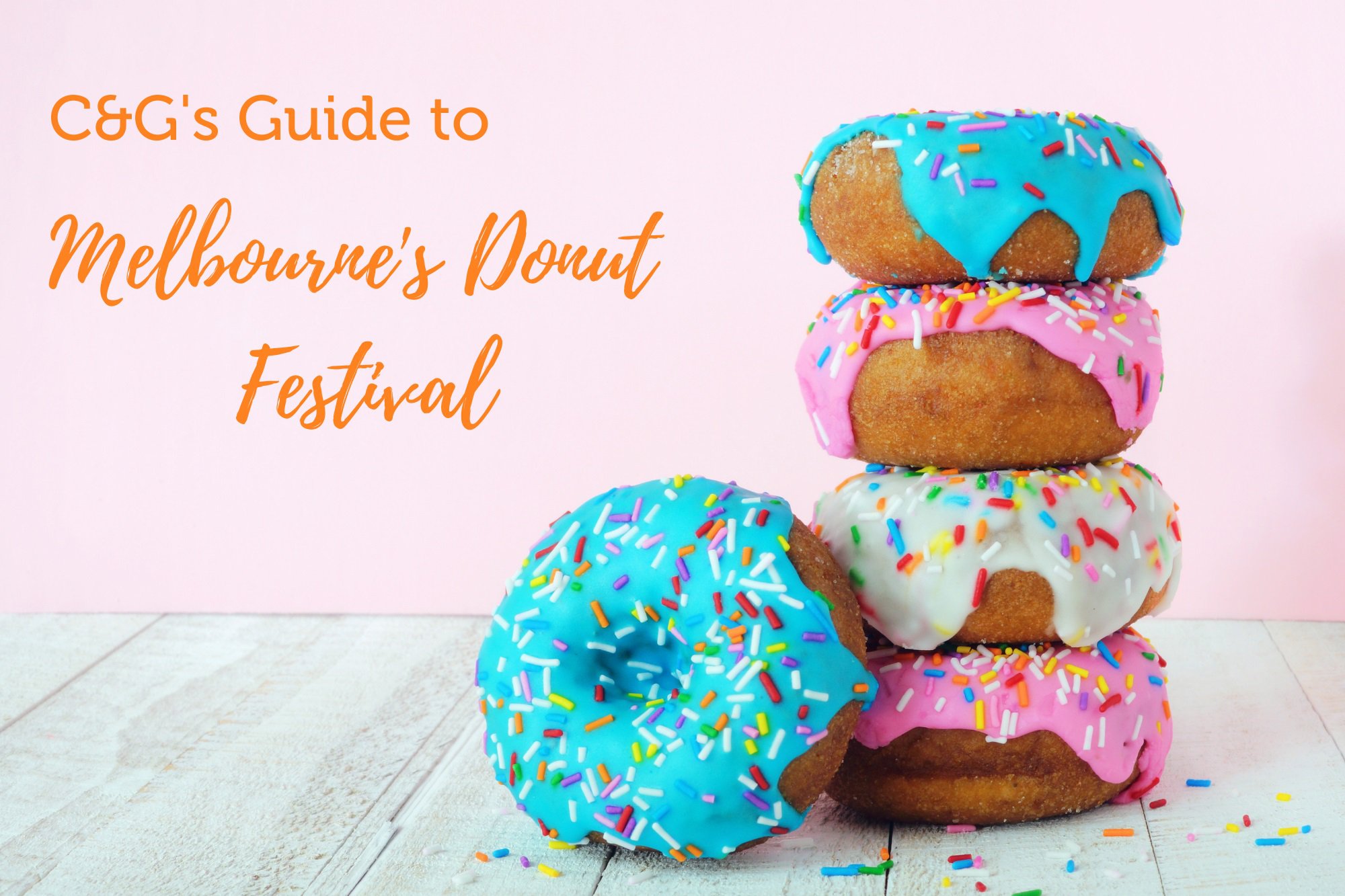 C&G's Guide to Melbourne Donut Festival
Who doesn't love donuts?! The team at the Queen Victoria Markets love donuts so much that they've created an entire festival dedicated to them. Dessert makers (or pattisers if you want to sound fancy!) from all over Melbourne are coming together at the iconic inner-city market on Sunday the 4th of July to show off their sweetest work.
From classic hot jam and churros, to vegan and gluten free delights, there's certain to be something tasty for everyone. Plus, there will be live entertainment, delicious savoury food, and even a donut eating competition with a year's supply of donuts and QVM vouchers to be won!
In this C&G Blog, we'll highlight the best donuts that we'll be eating from each vendor on Sunday!
Bistro Morgan Bakehouse
We'll be eating: Creme Brulée Doughie (filled with housemade vanilla bean custard and topped with a crunchy toffee)
Short Stop Donuts
We'll be eating: Mexican Hot Chocolate Raised Donut (dipped in a chocolate spiced sauce with cayenne, cinnamon and nutmeg then dusted with more spiced chocolate powder)
American Donut Kitchen
We'll be eating: Iconic Hot Jam Donut (original hand-made donut filled with hot jam and dusted with sugar, cinnamon and spice)
Churro Kitchen
We'll be eating: Churro Bowl (warm churro bowl topped with vanilla ice cream and hazelnut sauce)
St Gerrys
We'll be eating: Greek Donut (traditional Greek donut made with honey, cinnamon & walnuts)
Pasta Face
We'll be eating: Nutella Gnocchi (light & crispy fried potato gnocchi, drizzled with warm Nutella)
Gorilla Grill
We'll be eating: Double Stack Nutella & Peanut Butter Waffle Burger (top secret menu item!)
Mimmo's Melbourne
We'll be eating: Heat Sealed 'Golden Gaytime' Gelato Donut (fior di latte gelato + biscotti crunch)
For more information about the Donut Festival, click here! Happy eating!