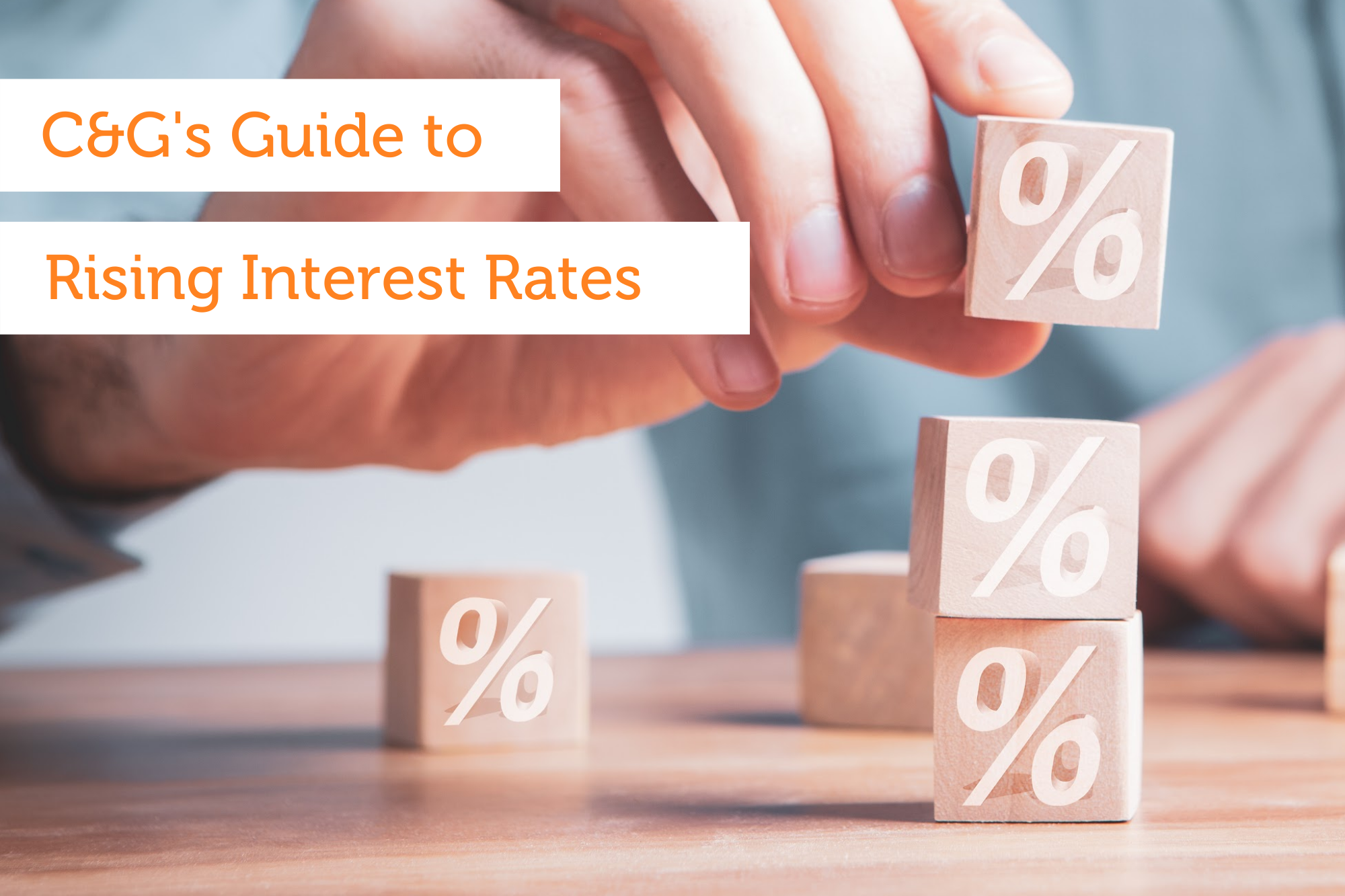 C&G's Guide to Rising Interest Rates - Is it time to shop around with your broker?
Rising inflation, interest rates and the cost of living have dominated the Australian news cycle in 2022, particularly since the RBA increased the cash rate by 0.50 points to 0.85 percent at the beginning of June (the biggest increase in over a decade) followed by another increase in July with a further 50 basis points to 1.35 per cent. With so much uncertainty amid rates continuing to soar, many of us are experiencing mortgage stress. While it's tempting to make immediate changes in response to the news, it's best to consider all of your options before making a final decision. In this C&G blog we help you determine if it's the right time to seek a new loan.
Focus on your individual circumstances
Although rising interest rates do have a widespread impact, there is no one size fits all solution that will work for everyone. It's important to not make any major changes to your current loan unless you are able to renegotiate a better option that meets your needs and that you will be able to manage repayments on long-term without the risk of falling behind on your payments and incurring more debt.
Calculate how much money refinancing could save you
The decision to refinance your mortgage ultimately comes down to how much money you stand to save on your repayments. Savings of a certain percentage, for example 1%, won't be as beneficial to someone with a smaller mortgage as they will to someone with a mortgage in a higher price bracket. Your mortgage repayments can also be impacted by your credit score, which could have changed since taking out your original loan.
Consider how long you plan on repaying your loan for
Planning to sell in the next few years? Refinancing could potentially result in you having to pay more on the closing costs of your new loan. Compare the monthly savings on your new loan to the refinancing closing costs. Unless you stand to save more than the amount you need to pay to close your loan early, you will most likely end up combining the closing costs into your new mortgage and have to pay interest on them, making your refinanced loan more costly.
A shorter-term loan refinance could increase your wealth, if you can manage the repayments
A refinancing option that could greatly increase your long-term net worth is reducing the time frame required to pay off your loan. If you're able to refinance with a shorter-term loan and a lower interest rate, you will ultimately pay less interest over the lifespan of the loan and therefore earn your equity faster. However, you need to be sure you will be able to comfortably manage these repayments without negatively impacting your short-term cash-flow. Paying off your loan faster is a worthy goal, but if you are left with no disposable income and can only barely manage your expenses, you are more likely to fall behind on repayments and find yourself in more debt and potentially even paying off your mortgage for longer than you would have with your original loan.
Speak to a finance broker
Without a trusted finance advisor in your corner, it's hard to know what the right way forward is. That's why it's more important than ever to seek professional guidance. A mortgage broker can assess your current situation and provide you with advice that's specific to your finances now and into the future. They can also match you with a loan that is right for you, positioning you to pay off your mortgage the right way with no surprises along the way.
C&G recommends speaking to Aqua Financial Services to learn more about your best refinancing options. With over 15 years of experience and ranked in the top 100 Australian brokers by MPA (Mortgage Professionals Australia), you're sure to receive quality advice to help you decide what is best for you. Get in touch today!