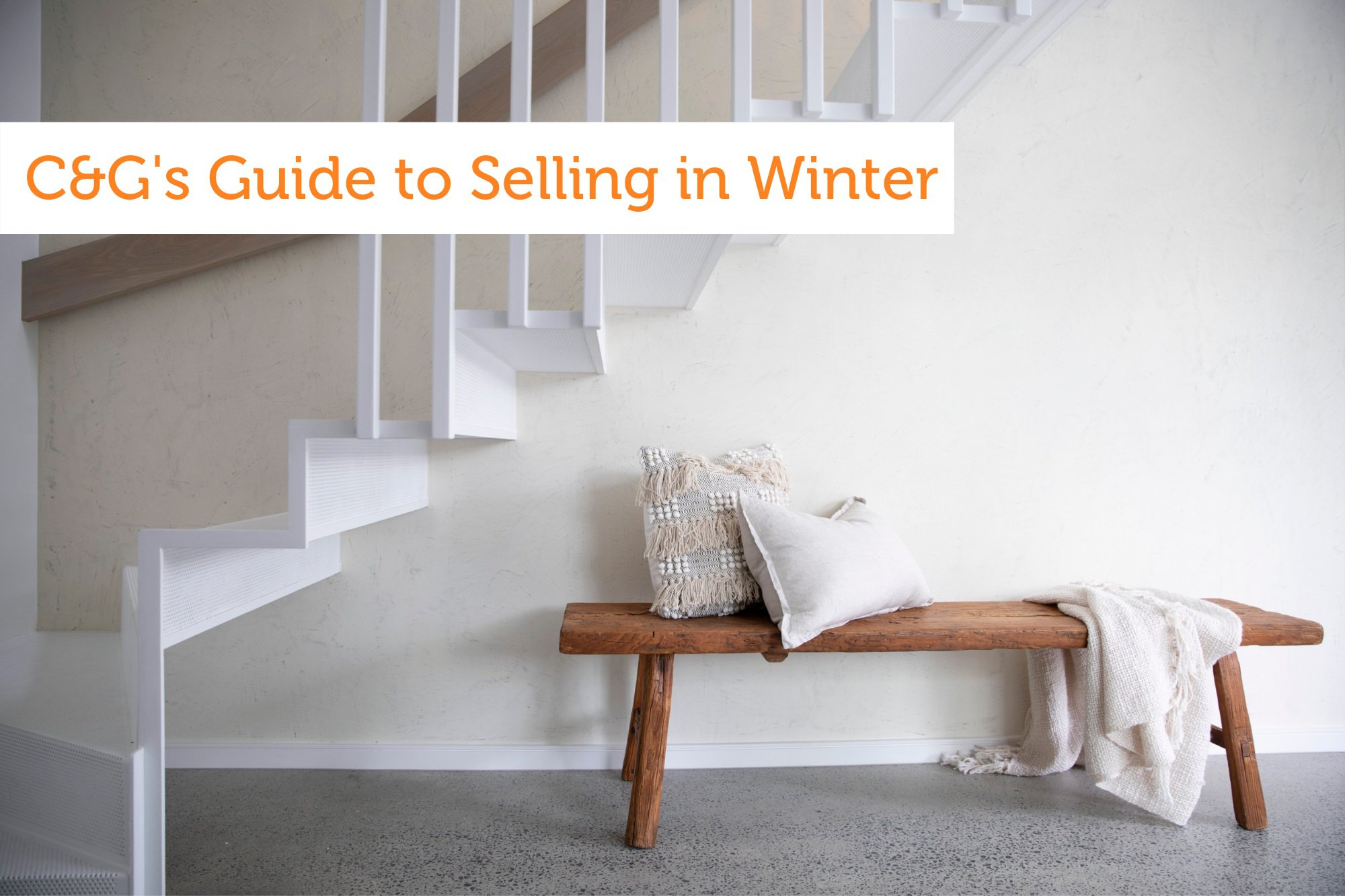 C&G's Guide to the Benefits of Selling in Winter
It is a common misconception that the winter season is not the best time to put your property on the market. In reality, there are many reasons why the cooler months are actually a fantastic time to sell! Winter can produce motivated buyers determined to find their dream home, and the smaller number of listings means that sellers can seriously come out on top. In this C&G Blog, we break down the benefits of selling your home in winter.
Less competition
Less houses on the market means more opportunities for your home to stand out above the rest. An overcrowded property market can often lead to vendors feeling the pressure to compromise in order to secure a sale.
Less holidays to distract buyers
Summer in Australia means one sure thing - holidays! As the year winds down, buying a property tends to go on the backburner for buyers as they tend to focus on the distractions of Christmas, New Year and School Holidays.
No one wants the hassle of moving over the holidays, so they are more likely to commit to buying in the cooler months so that they can be settled in their new home in time for the Christmas holiday period.
Create a warm and inviting atmosphere for inspections
Nothing makes a property feel more homely than heating or even an open fire place. When opening your property to the public, you want potential buyers to be able to see themselves living in your home. Coming in off the cold street and stepping into a warm environment can have a serious impact on how they view your property. People want their home to feel like somewhere they want to spend a lot of time and be comfortable in.
Less window shoppers, more serious buyers
Walking through open homes can be a fun pastime on the weekend. People might have always wondered what your property looks like on the inside, and now is their chance! During the cooler seasons, there is much less chance of this happening, meaning that the people who are coming through during inspections are serious buyers who are ready to pounce on the right property.
Buyers are more likely to explore different suburbs
Location, location, location! Whether your home is off the beaten path or located in a bustling area full of cafes, parks, and shops, people who are house hunting in seasons where there are less properties on the market, are more likely to search beyond their initial criteria.
Ready to sell? Chisholm and Gamon are here to help you make your winter sale goals come true. Don't hesitate to reach out to our friendly team today!