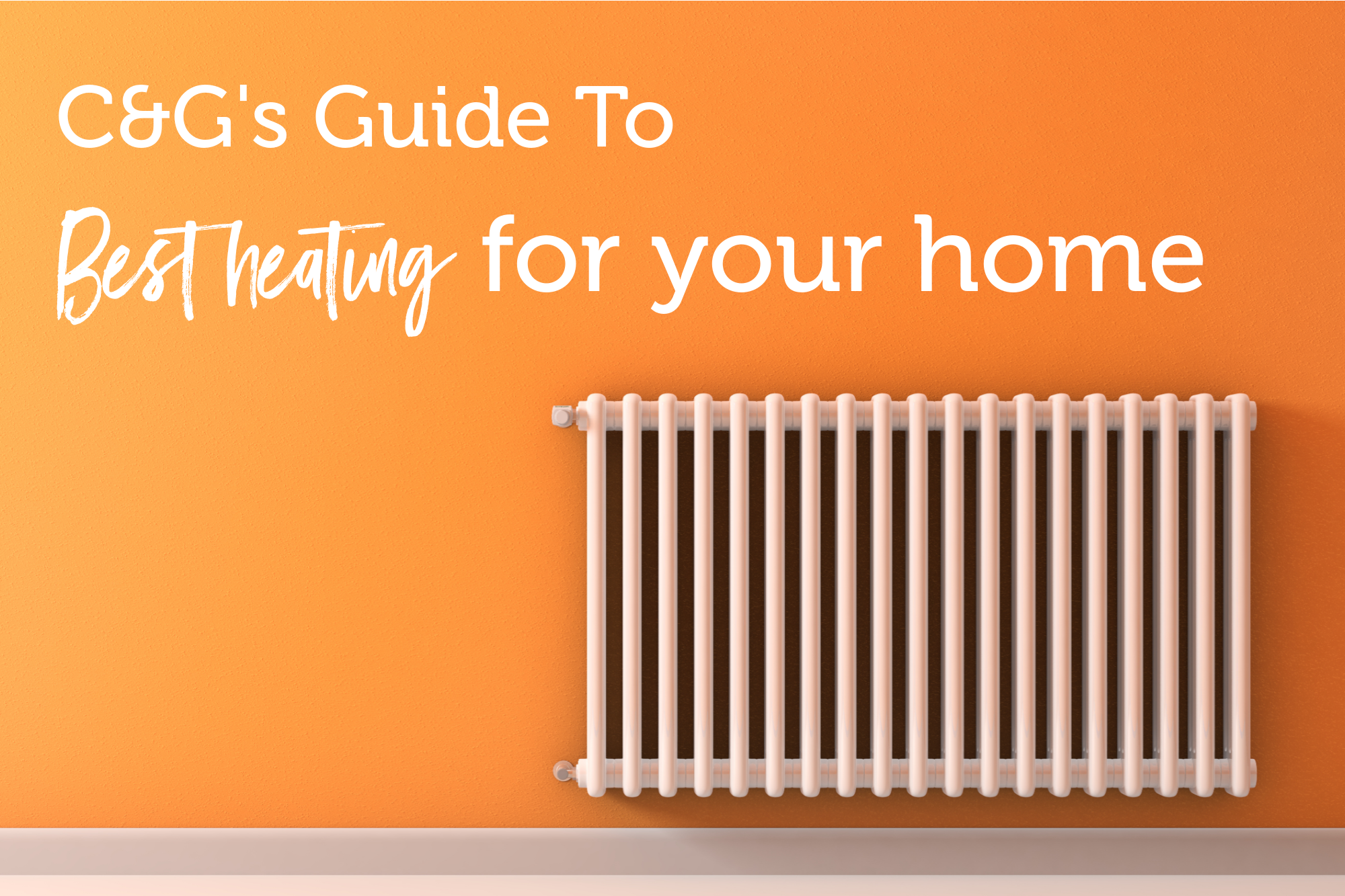 C&G's Guide To The Best Heating For Your Home
Are you ready for winter? It's time to put another blanket on the bed, swap out sandals for boots, and curl up next to the heater! Choosing the right heating for your style of property is hugely important during the colder months to avoid sickness and stay cosy all season. There are plenty of appliances, methods and clever hacks to warm up your home, all while keeping within your budget and caring for the environment. This C&G Blog features our favourite tips and tricks for heating your home in winter.
Heating appliance must-haves
A portable fan heater for instant warmth
Fan heaters are the perfect way to heat up one area of the home without needing to rely on an energy draining heating system or potentially hazardous gas heater. If you're looking for a sleek modern design without sacrificing on quality, you can't go past the Dyson AM09 HotCool Fan Heater. The bladeless fan will fit in effortlessly with your decor, and it's also a much safer option for small children. It's also portable, so you can move it around the house as you please! The multi-function cooling option makes the Dyson a worthwhile investment all year round!
Ceiling fans with a winter setting
Ceiling fans have always been a summer favourite, but they're also a great way to regulate the temperature in your home all year round thanks to the winter setting! This clever hack reverses the direction of the blades to move counter-clockwise, pushing the rising heat back onto you as you sleep. Most modern ceiling fans come with this feature - check out this tutorial to get yours up and running!
The right split system to warm up your entire home
There is no shortage of split systems on the market, but which one is right for your home? You'll want to be sure that the system you choose will be powerful enough to reach every corner of your home while also not being too overpowering to avoid energy overconsumption. Split systems can also be extremely noisy, making turning them on feel less enticing - which is the last thing you want after making the investment!
Here are our top picks:
Best split system for a large home: Panasonic Reverse Cycle Split System & Air Purifier
Best split system for a smaller home: Kelvinator Split System Reverse Cycle
Best energy efficient split system: Mitsubishi Heavy Industries C3.5kW H3.7kW Reverse Cycle Split System
Eco-friendly heating solutions
Block your wall vents
We need wall vents in rooms that quickly become hot and steamy, like the bathroom and laundry, and anywhere with an open fire or gas heater. However, vents in communal and spacious areas of the house like the living room are letting in unnecessary cold air. This can be a useful trick but keep in mind that blocking airflow can be hazardous when not executed correctly.
Open and close your curtains throughout the day
Make sure you let the sun in during the day for a fresh dose of natural warmth! A lack of sunlight during the winter months can also impact our health, making it all the more important to leave your curtains open. Closing everything at night will keep the warmth of the day's sunlight inside your home so you can avoid turning on the heater.
Install a solar air heating system
While we usually think of solar energy systems during the warmer months, it's possible to harvest the sun's energy and fill your home with fresh, warm air during winter with a solar heating system! Solar collector panels installed in your roof create a natural energy source that provides ventilation all year round. You'll notice a difference on your heating bill and greatly reduce your carbon footprint.