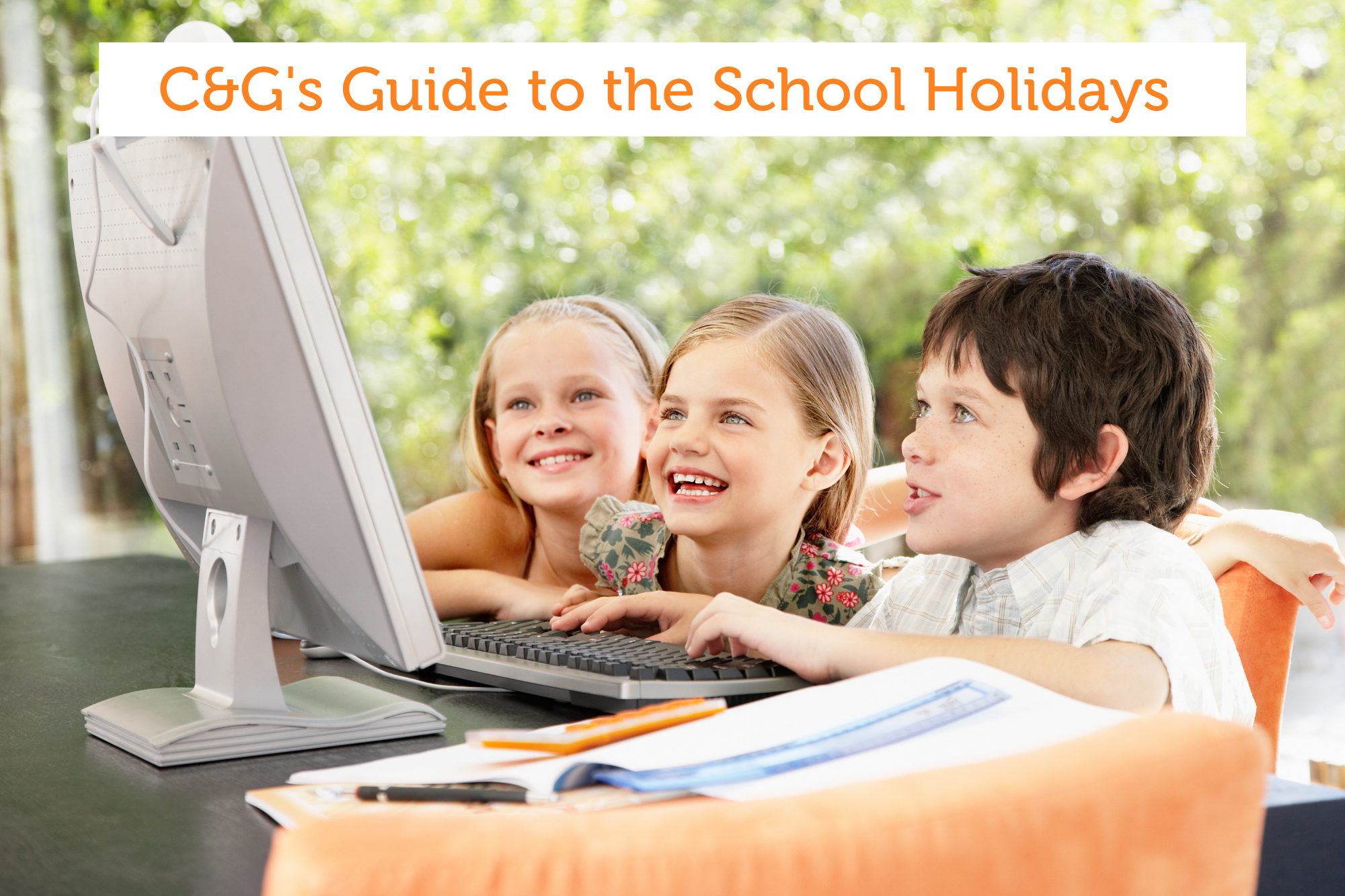 C&G's Guide to the School Holidays
Looking for ways to keep the kids entertained for the rest of the school holidays? We understand that it can feel like a difficult challenge during lockdown, with no access to cinemas, playgroups, and activity centers. However, there are lots of virtual activities on offer for parents to let their kids enjoy over the school break so that you can (try to) enjoy some quiet time. You can even participate along with the little ones! In this C&G Blog, we've rounded up our picks for the best virtual school holiday activities on offer in Melbourne.
Cooking workshops for kids
Queen Vic Market is currently hosting a series of free online kids' cooking workshops in partnership with Foost. Great to keep the kids entertained, the workshops will be fun, interactive, and delicious, with recipes including healthy muesli bars, donut muffins, and even homemade sausage rolls! Each workshop will be run on Zoom, and parental supervision is required. Book here.
Animals at Home: Melbourne Zoo live stream
While Melbourne Zoo is currently closed to visitors, animal lovers of all ages can still connect with their favourites via the Zoo's 'Animals at Home' live stream page.
Penguins, snow leopards, giraffes, and zebra live streams will keep the kids entertained at any time day or night. For kids who really love animals, there are also virtual tours of all three Zoos Victoria available: Melbourne Zoo, Werribee Open Range Zoo, and Healesville Sanctuary, plus online keeper talks and virtual animal encounters. No need to book - simply log on here!
Hocus Pocus: Magic with Elio Simonetti
If your little ones have ever wondered how to make objects mysteriously float, or learn the secret of mind reading, then these online workshops are for them. Designed for kids aged 5-12, master magician Elio Simonetti pulls back the curtain and explains how to perform some astonishing tricks you can do to amaze your family and friends. Send the kids back to school with a few magic tricks up their sleeves!
Free arts and crafts packs from the City of Melbourne libraries
Let your kids embrace their creative flair by picking up a free arts and crafts bag filled with great activities to do at home from one of the City of Melbourne libraries! Available from Kathleen Syme Library and Community Centre, North Melbourne Library, Library at The Dock, City Library, East Melbourne Library and Southbank Library at Boyd. (One bag per child and until stocks run out.)
NGV virtual art classes
Share in a child's early art experiences and discover artworks from the NGV together with online sessions designed for children aged 2 – 5 years and their parents or carers:
Japan and Me will introduce your little ones to Japanese artworks from the NGV Collection and learn how clothing and accessories were used in the 1920s and 1930s Japan to represent the wearer's identity. Children can join the discussion by sharing their likes and dislikes and taking part in spotting and guessing games before watching a simple origami demonstration to try at home using the 'Fold it Up' activity sheet.
Join artist Bundit Puangthong for Art Club, a weekly series of 45-minute artist-led activities that use everyday art supplies and encourage creative thinking. Children are welcome to participate on their own or with the whole family.
A one-off workshop to be held on Tuesday, October 12th, Art and Environment teaches children about artist Alexandra Kehayoglou's extraordinary carpets made to resemble real-life landscapes and draw attention to the importance of environmental protection. This program includes an art-making demonstration using recycled materials and the Make a Landscape activity sheet to create a collaged landscape that can be downloaded directly from the NGV website.