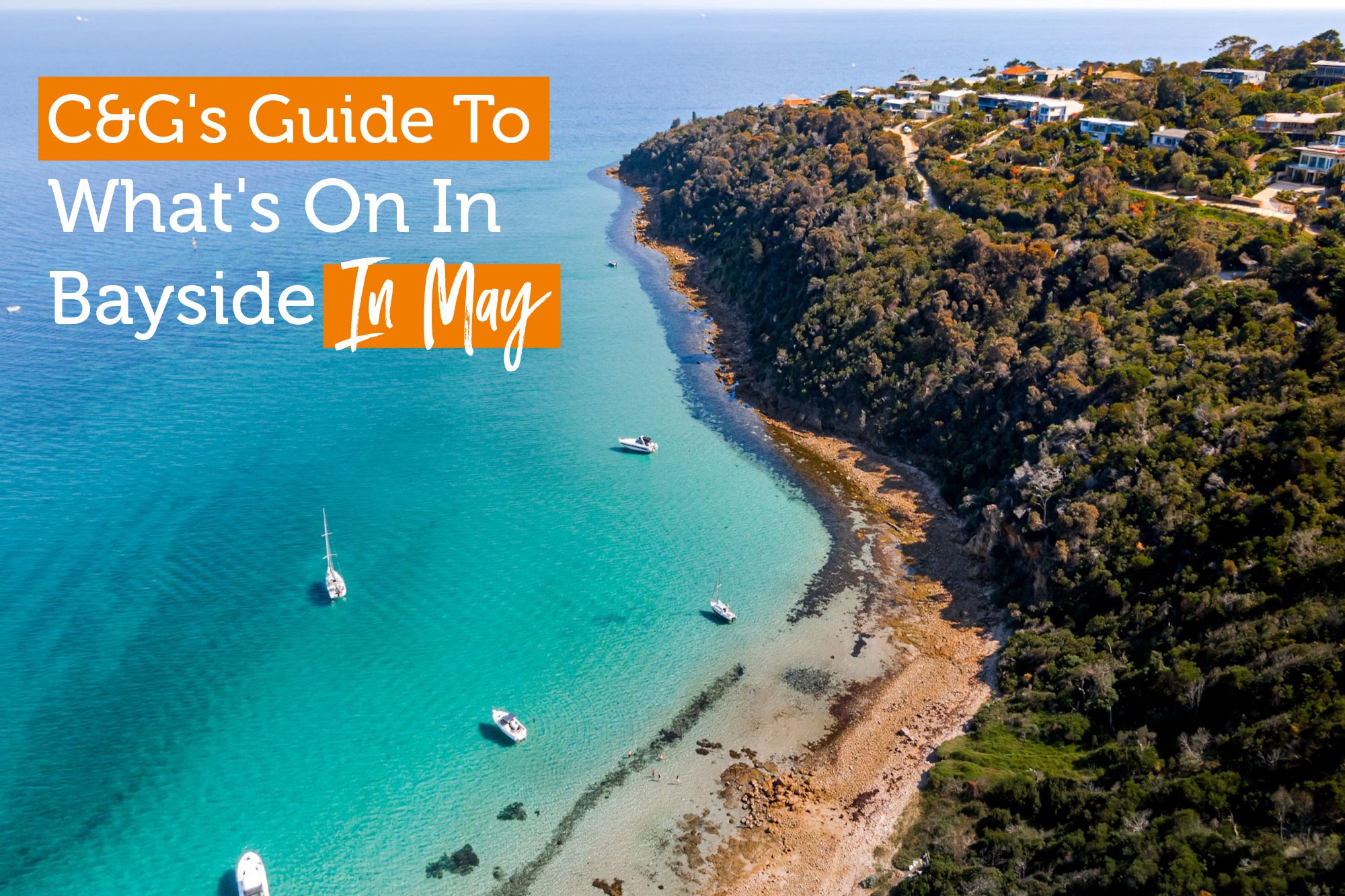 C&G's Guide To What's On In Bayside In May
May in the Bay! We're already almost half-way through the year, and even though the weather is definitely starting to cool down, things are heating up here in Bayside! There's so much happening in our community this month. We can't wait to get outside and enjoy the last month of autumn before winter well and truly arrives. From scenic hikes to theatre in the park, this C&G Blog rounds up the very best of what's happening in Bayside this May.
Melbourne Coastrek 2022
Australia's premier hiking challenge for women is heading to Bayside! Sign up to walk the 30 KM, 45 KM or 60 KM trail along the stunning Mornington Peninsula from Greens Bush to Point Nepean. Thousands of walkers of all gender identities are already set to participate, and it's all for a good cause! Get your body moving and take in the breathtaking views of the Peninsula while raising money for Beyond Blue. Get your team of four together today!
Date & Time: Saturday May 27th, 6AM - 10PM Cost: $147 registration fee Register here
Posies and Prosecco
If you're passionate about your bubbly and beautiful flowers, this workshop is for you! Spend the afternoon under the guidance of an expert tutor and learn to play with seasonal blooms, all while enjoying a glass of prosecco. You'll learn how to pick out flowers that are in season, how to condition and prepare the flowers, and of course - how to wrap your beautiful new posy arrangement to take home! All experience levels are welcome.
Date & Time: Sunday 15th May, 11AM - 1230PM Cost: $95 Location: 14 Willis Street, Hampton Book here
Australia's Biggest Morning Tea
A cup of tea for a great cause! A gold coin donation is all you'll need to join Australia's Biggest Morning Tea at the Hampton Community Centre. All of the money raised will go directly to the Cancer Council, who raised 10.8 million in 2021 (that's a lot of tea!) You'll need to register to attend the event for catering purposes. Visit the Cancer Council website to learn more and to find some delicious recipes to perfectly match your morning cuppa!
Date & Time: Wednesday 18th May, 11AM - 1PM Cost: Gold coin donation on the day (or donate online) Location: 14 Willis Street, Hampton Register here
Election Day Market at Gardenvale Primary School
Eat, Play, Vote! Eating a democracy sausage on Election Day in Australia is one of our most beloved, and delicious traditions! The best Bayside spot to place your vote and get your sausage is at the Election Day Market being hosted by Gardenvale Primary School in Brighton East! More than just sausages, you'll find an array of stalls set up on the oval! Cakes, fresh produce, honey, eggs, and plenty of other goodies will be on offer. All money raised will go towards establishing a new art building on campus.
Date & Time: Saturday 21st May, 8AM - 2PM Cost: Free Location: 66 Landcox Street, Brighton East
Polygot Theatre's Bees
The latest offering from innovative theatre company Polygot is a unique interactive experience that will have the whole family buzzing! Part activity, part spectacle - the show features three human-sized bees on a mission to create a new community while children transform into bees around them as they play. Polyglot will be performing 4 x 45 minute activities to take part in on the day: 10.30am, 11:30am, 1.30pm, and 2:30pm. It's all part of Bayside's Autumn fest - learn more here!
Date & Time: Saturday 21st May, 1030AM - 230PM Cost: Free Location: Lakeside Green, Elsternwick Park RSVP here