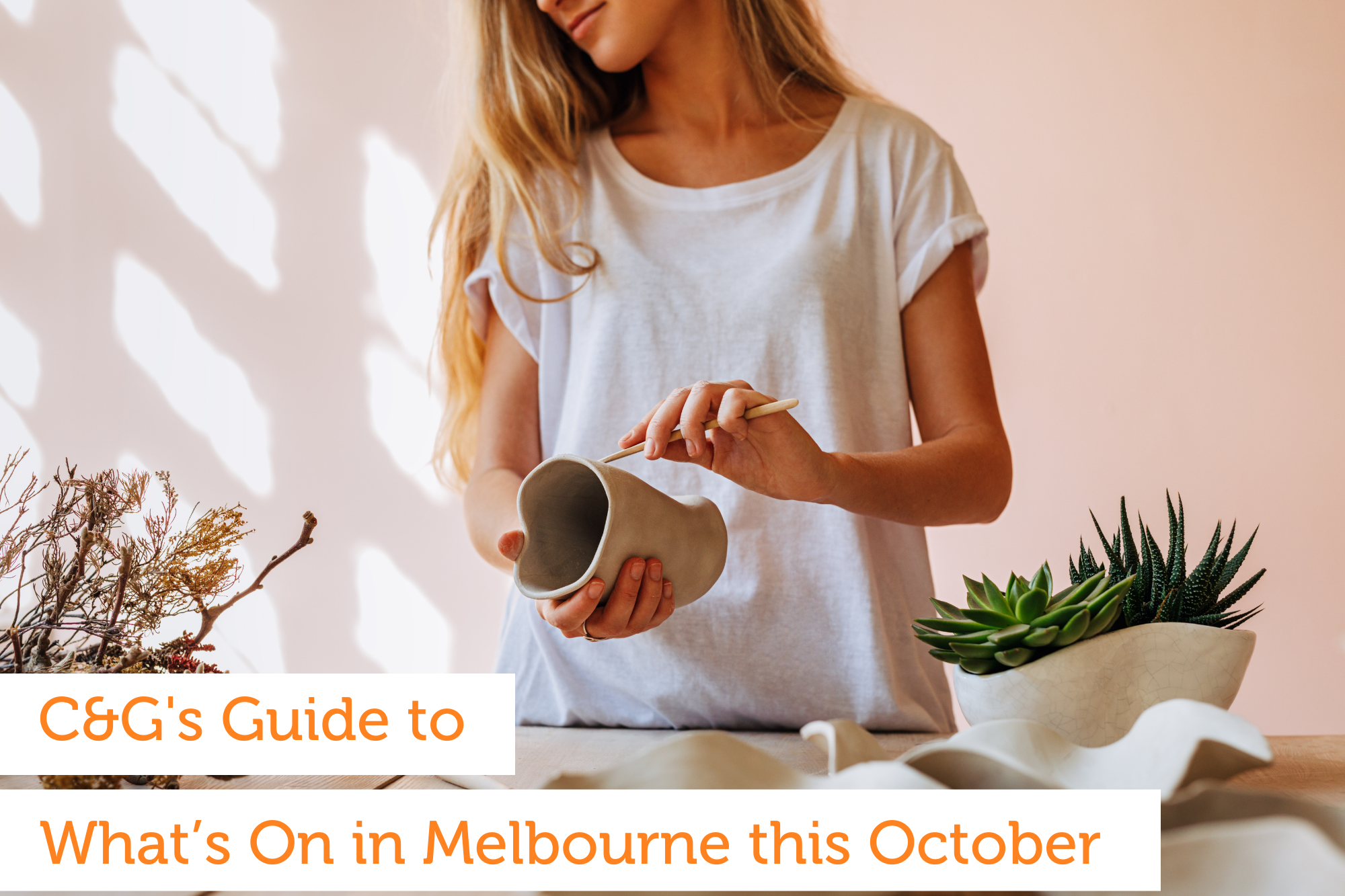 C&G's Guide to What's On in Melbourne this October
Melbourne is getting closer and closer to easing restrictions! Soon we'll be able to visit our favourite businesses and see our friends and family in person, but until then there are still lots of fun activities that we can safely enjoy either at home or while socially distancing within our 15KM radius! This C&G Blog rounds up the best activities to keep you and your family entertained in Melbourne this October.
Online Comedy Shows
There's nothing better than a good laugh! Melbourne comedians have been getting creative on social media during lockdown to keep us all entertained, including running virtual shows! There are several ways that you can catch an online show from the comfort of your couch.
Kirsty Webeck's Zoom Comedy Hour is a fun and interactive virtual comedy show hosted by one of Australia's fastest rising stars. Catch some of your favourite comics every fortnight like Cal Wilson, Felicity Ward, Sammy J, Claire Hooper, and more! Tickets here.
Comedy Republic in Melbourne's CBD is running a weekly comedy night from their venue and streaming it online for viewers to enjoy! Featuring a rotating line-up of some of Austalia's best professional comedians. Book your tickets to Online Comedy Connection live from the theatre here.
Melbourne Fringe Festival online
Innovative as ever, the 2021 Melbourne Fringe Festival is available to stream online until October 17th. Support some of Melbourne's brightest artists by exploring the festival's vast digital catalogue, with show's ranging from comedy, cabaret, circus, theatre and interactive sessions. Popular shows from this year's line-up include Living Live, a comedy intertwining video, sound, audience interaction, performance and song, cabaret by Lou Wall (recently featured on ABC Morning Breakfast), and Polygot At Home where children and families are invited to create and play, using bits and pieces easily found at home.
Classics Book Club
Want to catch up on your reading? From traditional to modern to cult classics, each month the Classics Book Club, hosted by the City of Melbourne Library, reads one selected book and then gets together to dissect it online! Past book club picks have included 'On The Road' by Jack Kerouac, 'A Thousand Splendid Suns' by Khaled Hosseini and 'Beloved' by Toni Morrison. This month's pick is 'Against Interpretation' by Susan Sontag. To join, email: [email protected]
At-Home Pottery Classes at Céramiques
Support a local Elsternwick business while also having some fun with an at-home pottery kit! Céramiques have set up a "clay time" Instagram account featuring short tutorials on building from home, so you can access the classes for free at any time. Go one step further with one of their at-home pottery kits that are currently on special for just $99! You can also opt to add on extra clay or buy twin or triple kits if you want to include your family or housemates. Visit their website to find out how to get started and sign up for one of their free night classes over Zoom!