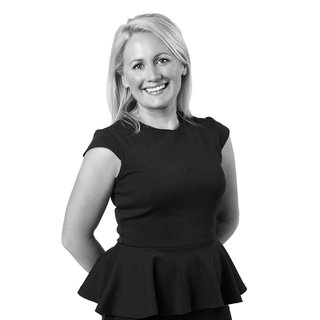 As a Property Manager at Chisholm & Gamon's Elwood office, Ainslee Grant excels in multi-tasking, working to deadlines and utilising her excellent attention to detail skills on a daily basis.
Moving into real estate from the teaching profession, Ainslee's warm and friendly demeanour makes her a natural people person and she provides exceptional customer service to all clients and customers, going above and beyond expectations to ensure their dealings with Chisholm & Gamon are always positive.
One of the main components that Ainslee enjoys about her role is that every day is different to the next, with stimulation coming by way of a "tricky" issue that requires extensive research into the Residential Tenancies Act or marketing a uniquely designed property – or by simply meeting interesting people and assisting them in finding their new home.
Away from the office, Ainslee is a keen cook and a mum to two gorgeous young children. She keeps busy with the usual family demands but does manage to also factor in gym and pilates sessions, yearly ski trips with the kids, and enjoys sampling new restaurants in Bayside.
Chisholm & Gamon Property delivers premium results throughout Bayside and beyond. With offices in Elwood and Port Melbourne, we focus on customer satisfaction and personal integrity.
Ainslee Duff is a dynamic part of this team.