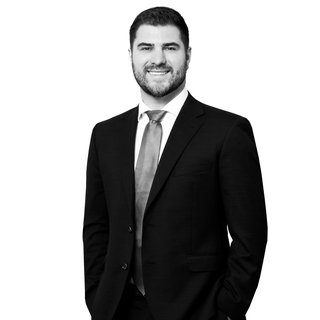 With over 10 years of real estate experience, Kainen Schrape is a fully licensed agent and brings his market knowledge and passion for property to each and every transaction he manages.
Kainen's naturally warm and approachable nature, along with his commitment to providing exceptional customer service through consistent and concise communication, ensures that both vendors and purchasers are kept up to date throughout the entire sale process.  In addition to an appreciation of architecture, design and development, it is this genuine care and interest in people that drives his dedication to conscientiously working hard to make this process as "hassle free" as possible for all concerned.
Away from work, Kainen is a staunch supporter of the Richmond Football Club, and is a keen traveller, snowboarder and surfer.  He loves to spend quality time in the kitchen, and, although he calls Elwood home these days, he hails from Cape Paterson and enjoys returning to visit family and friends as often as possible.
Chisholm & Gamon Property delivers premium results throughout Bayside and beyond.  With offices in Elwood, Black Rock and Port Melbourne, we focus on customer satisfaction and personal integrity.
Kainen Schrape is a dynamic part of this team.