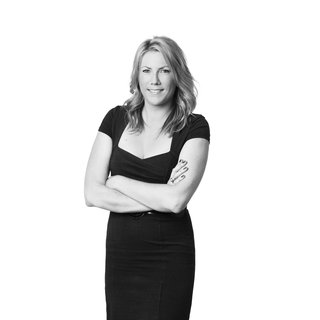 Before entering the world of real estate, Tina Kelly honed her excellent communication skills and high level of customer service by working in the retail and insurance industries.

These skills are essential for a Property Manager and, teamed with having the capacity to multi-task, work with a high level of honesty and integrity, and having the ability to maintain a calm disposition, Tina has enjoyed many years of managing residential properties and has developed an excellent rapport with both landlords and tenants in this time.

Tina enjoys the fast pace of property management and revels in the energy that comes from no two days being alike. Being a fast and keen learner, she takes satisfaction in keeping her skills and property knowledge up to date at all times and takes particular care to pass on this knowledge to clients to ensure they are fully informed in regards to their investment properties at all times.

Away from work, Tina continues to satisfy her thirst for knowledge with her love of travel and experiencing different countries and cultures. Closer to home, you will find her making the most of Bayside's dog beaches with trips to the beach to walk her Toy Poodle and simply relaxing and enjoying the local beach lifestyle.

Chisholm & Gamon Property delivers premium results throughout Bayside and beyond. With offices in Elwood and Port Melbourne, we focus on customer satisfaction and personal integrity.

Tina Kelly is a dynamic part of this team.