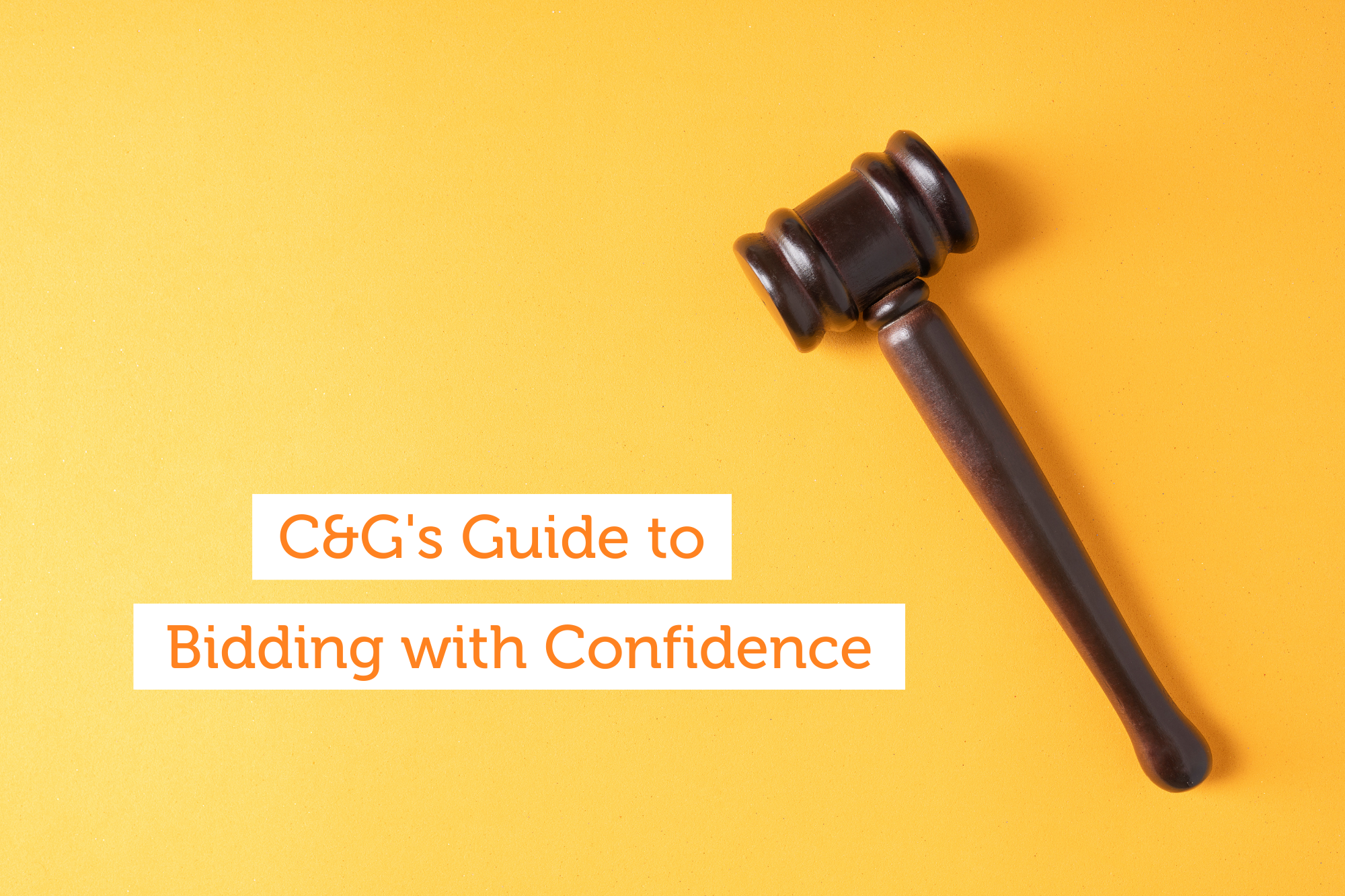 C&G's Guide to Bidding with Confidence
Melbourne is renowned as Australia's auction capital - why not take advantage and be prepared so you can bid with confidence to secure your dream property. This C&G Blog offers the best tips from our team of real estate experts to help you be victorious at your next auction!
Have Your Finances Pre-Approved
This is possibly the most important step in preparing yourself before your desired property goes to auction. The last thing you want to happen is for your winning bid to become invalid due to a paperwork issue with your finances. Keep in mind that the turnaround time for banks is longer than normal at the moment so allow plenty of time for your finances to be pre-approved. We recommend a four-week turnaround period.
Do Your Property Market Research
Be sure to do your homework! Keep an eye on what similar properties in the area are selling for so that you can determine the median price. This will allow you to enter into the auction with a clearer idea of what to expect from your fellow bidders, as well as ensure that you have the appropriate finances secure to come out of the bidding victorious. It always helps to be aware of your surroundings. If there are particular schools, shopping complexes, or hospitality venues in the area you are looking to buy, this will impact the price point.
Have The Contract Looked Over By Your Conveyancer Or Solicitor
The difference between buying a property at auction as opposed to placing an offer outright is that there is no cooling-off period, meaning the terms of the sale are unconditional. While prospective buyers should always have the sale contract looked over by a legal professional, it is especially crucial in the event of an auction. It's easy to get caught up in the excitement of winning at auction, but don't make anything official until you are confident about the agreement that you are entering into. The last thing you want to encounter is unknown hidden costs or contract clauses that put you at a disadvantage as a buyer, like the time period that you can move into the property.
Organise A Building Inspection and/or Pest Report
Similarly to having a lawyer assess your contract, it's essential that you arrange for a building inspection to provide you with a full analysis of the condition of the property. The first time we view a property, particularly when we fall in love with it, we're less likely to pick up on potential hidden issues, like mould or termites. Be sure to have a builder inspect the property and provide you with a written building inspection so that you don't incur significant costs down the road. For more information, refer to C&G's blog covering everything you need to know about Building and Pest Inspections.
Want to know more about getting ready for an auction? Our friendly team would be more than happy to help! Contact us today.